Who will survive the drop from the Premier League?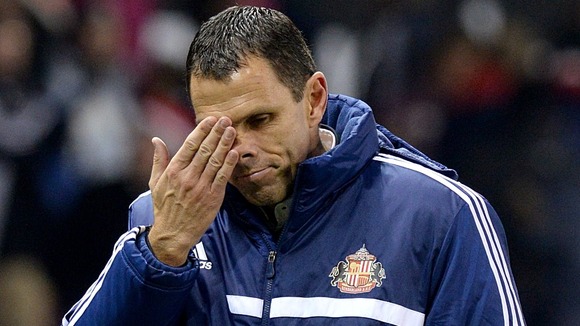 The race for survival in the Premier League shows no sign of slowing down as the season enters its business end.
Eight points separate the bottom nine sides who, knowing the monies involved, will be more desperate than ever before to stay up.
With so much at stake marginal gains could be important and here, Press Association Sport's Wayne Gardiner looks at where some of the sides involved are going right and wrong, using MatchStory.
Fulham (20th)
State of play: The Cottagers breathed new life into their season with a 1-0 win over Newcastle on Saturday, giving evidence that Felix Magath's hardline regime may actually be paying off.
Pros: Have scored in their last six games - the second-best run in the league after Liverpool - which means that, despite taking the second-fewest shots-per-game in the division of 10.9, they are doing something right.
Cons: Their defence constantly lets them down. The 18 shots that head towards their goal every game are a divisional high, as is the 12 occasions on which they have let in more than three.
Cardiff (19th)
State of play: Having looked as though they might be okay under Malky Mackay, Cardiff are in big trouble now, with the switch to Ole Gunnar Solskjaer not yet giving way to improved fortunes.
Pros: This is a difficult one, with their only real statistical pro being the form of goalkeeper David Marshall. The Scot has been arguably the outstanding stopper of the season.
Cons: Where to start? They face the third-worst amount of shots a game (18), take the fifth-lowest amount of shots themselves (16) and only score with every 15th effort.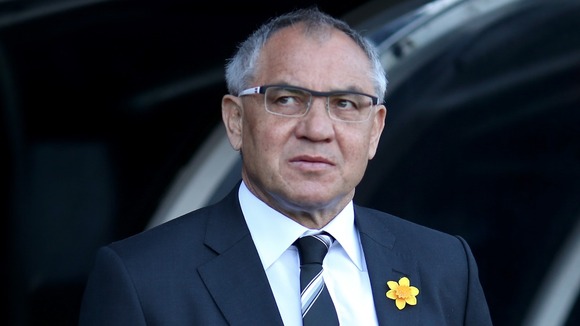 Sunderland (18th)
State of play: After two cup disappointments in a week, Sunderland, despite protestations to the contrary, were hungover when they drew 0-0 with Crystal Palace last Saturday.
Pros: The sheer amount of games left (11) and a resilient defence, no doubt fired by heart-on-sleeve boss Gus Poyet. It takes sides an average of 11 shots to breach them - the sixth best in the division.
Cons: They have a tough run-in with a lot of title-challengers away from home coming up and, while their defence can stand firm, it does allow a lot of shots with 17 heading their way per game - the fourth worst in the division.
Crystal Palace (17th)
State of play: A month ago Palace looked to be heading for survival in the safe hands of Tony Pulis but a run of four games without a win has left them looking a little more vulnerable.
Pros: Simply, they have Pulis who is doing everything the club hoped he would. He has organised them and given them a real belief that safety can be achieved. They have taken 21 points from 17 games under him, which would equate to 46 over the course of a full season.
Cons: A shocking start left them behind the eight ball and, while never prolific in front of goal, four games without scoring in their last six is not good. They have not found the net in 15 games over the course of the season and have only scored more than once three times, which is not surprisingly a competition low.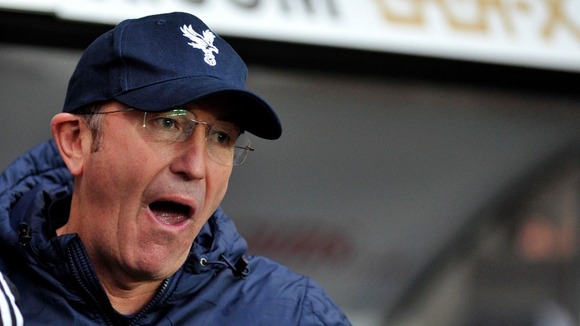 West Brom (16th)
State of play: A week ago Pepe Mel looked to be preparing to say farewell to the Premier League after failing to record a win since taking over but a 2-1 win at Swansea has given him and his side a new impetus.
Pros: Their run-in is not the most challenging and they know where the goal is, with only six sides failing to score in fewer games than them.
Cons: Just five wins all season have left them panicking, while they have kept the same number of clean sheets. Their statistics are middle of the road, with them 11th for shots taken and 10th for shots faced, and they will be happy to finish in the middle of the table.
Norwich (15th)
State of play: City fans at Southampton at the weekend taunted boss Chris Hughton with chants of 'you don't know what you're doing' which sums up just where Norwich are right now.
Pros: They know how to defend, keeping 10 clean sheets - the seventh best in the league. They get a fair few shots in on goal (13 a game) but take 16 attempts to make one of them count.
Cons: Their run-in, especially at the death, is hard, and they are poor in front of goal, scoring more than once on just four occasions.
:: MatchStory is the Press Association's approach to driving insight from football data. More information about it can be found at matchstory.co.uk and on Twitter @MatchStory.