Chelsea manager Jose Mourinho praises the impact of midfielder Nemanja Matic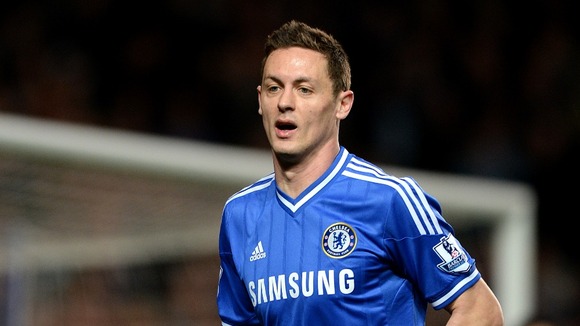 Chelsea manager Jose Mourinho has lauded the influence of Nemanja Matic in the Premier League title race.
Matic re-joined Chelsea in January from Benfica, who he joined as a make weight in the deal which brought David Luiz to Stamford Bridge three years earlier.
Chelsea showed their faith in Mourinho's choice and had to swallow their pride to re-sign the Serbia midfielder, who teamed up with Luiz to great effect in Saturday's 6-0 defeat of Arsenal.
Matic broke up play and provided clinical passes, including for fellow January arrival Mohammed Salah to score his first Chelsea goal which completed the rout.
"It is difficult (for him) to lose the ball," Mourinho said.
"But at the same time he is not the kind of guy to play any square passes.
"He can do so and keep possession, but he can see the movement forward, look at the passing into space.
"He is very clean. He recovers a lot of balls in a clean way, he doesn't make fouls in dangerous positions.
"I like him a lot because of his stability. He is a very stable player for someone who is still so young, only 25."