Everton manager Roberto Martinez defends Andre Marriner after his blunder at Chelsea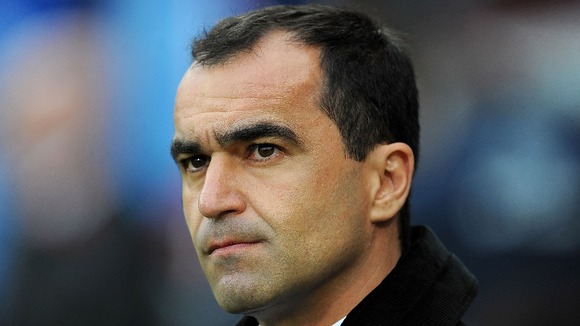 Everton manager Roberto Martinez has leapt to the defence of under-fire referee Andre Marriner after his blunder in Chelsea 6-0 Arsenal.
Marriner wrongly sent off Kieran Gibbs for deliberate handball instead of Alex Oxlade-Chamberlain in Arsenal's defeat at Chelsea on Saturday.
The referee, who was in charge of last year's FA Cup final, apologised to the Gunners after the game and will learn later whether he has been dropped for the coming weekend's games as a result of the mistake when the Premier League announces its match officials list later on Monday.
Arsenal are likely to appeal against the dismissal on the grounds of mistaken identity and although the one-match ban will be transferred to Oxlade-Chamberlain, there has been some suggestion the Gunners will then appeal the suspension as the shot appeared to be going wide, and that therefore a goalscoring opportunity was not denied.
Martinez believes referees should be given some leeway in terms of the errors they make and does not believe new rules should be introduced to make greater user of technology.
"I wouldn't think you should put something in place if that happens again because it is so rare and I think at that moment the referee was completely sure," said the Toffees boss.
"I think we would be going a little bit too far. I think goalline technology was a really important breakthrough but from that point on I think we need to allow referees to do their job.
"I am sure in that incident he would have listened to the players and listened to the fourth official to try to get some help, but you need to be strong.
"Andre Marriner has incredible experience and it was one of those situations that happens in football.
"We have an elite group (of referees) in our league and for me it is one of the best in world football.
"We need to increase that group and help them have good training and development but we need to let them get on with their job.
"Errors are part of the game and there will be errors, misjudgments and mistakes but that is part of football and you need to accept it because that is what makes football what it is.
"It should be part of the game. It is not a black and white decision at times, it is a little bit more of interpretation.
"I think we need to rely on the referees and I think the referees in this country are as good as they get."