Newcastle boss expects funds for attackers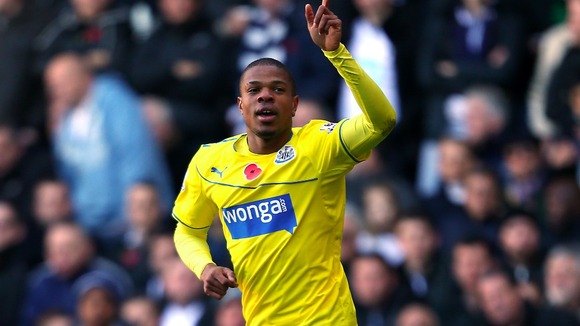 Newcastle boss Alan Pardew is confident owner Mike Ashley will back him as he tries to add attacking flair to his team.
Whatever happens over the remainder of the season, the 52-year-old will head into the summer with his team facing a major overhaul with strikers Loic Remy and Luuk de Jong only on loan, playmaker Yohan Cabaye still to be replaced and question marks hanging over the likes of Hatem Ben Arfa and Sylvain Marveaux.
Pardew will return to the stadium, if not the dugout, when the Magpies head for Southampton on Saturday with Ashley, unusually in recent times, having attended each of the three games the club has played during the manager's enforced absence.
During that period, Newcastle's lack of firepower and creativity have been highlighted by two defeats and a last-gasp victory over struggling Crystal Palace, and Pardew has revealed that has not been lost on the owner.
He said: "He is very much aware. The one thing Mike likes in his teams is them to be on the front foot and trying to win the game.
"I don't think he likes tactics where teams set out to defend deep and look to nick something, it's not the way he is. It's not his style and it's certainly not my style.
"We have talked about that, so that bodes well. He knows we need some attacking options."
Newcastle's hope in the long run is that they can start to produce their own players on a regular basis with full-back Paul Dummett the latest to emerge from an academy which, it was announced this week, has been awarded Category One status.
Pardew's former club Southampton, of course, have made that something of a speciality with Theo Walcott and Gareth Bale having moved on to bigger things to leave Adam Lallana and Luke Shaw blazing a trail for a new generation.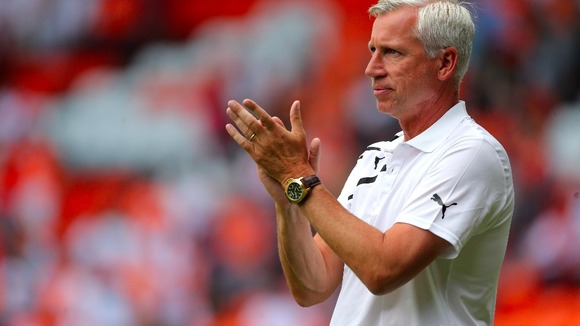 But it is the quality, rather than the number, of players the Saints have produced which has most impressed the Magpies' boss.
Pardew said: "What they have produced is an exceptional player.
"They have got two there at the moment, in my view - Lallana and Shaw - and before that Walcott and Bale came through there, so it's that player that really makes the difference.
"A lot of clubs bring through three or four - Liverpool had a couple last night - but it's the exceptional ones that Southampton seem to bring through, and that's something that really, really makes a big difference to a Premier League team."
The south coast club has benefited from significant investment in recent years - a fact which has not gone unnoticed by Pardew - with manager Mauricio Pochettino being handed a total of £36million last summer to sign Dejan Lovren, Victor Wanyama and Dani Osvaldo, although the latter has since joined Juventus on loan.
That kind of investment suggests they may no longer be under pressure to sell their best players, although speculation is rife that England full-back Shaw's future may lie away from the St Mary's Stadium.
Pardew said: "There are rumours about Shaw and I would be surprised if he started there next year."
There will be plenty of familiar faces for Pardew on his return to the south coast with Lallana and Rickie Lambert in particular having blossomed since he worked with them.
However, he is happy enough with his current lot as he plots a rousing end to an eventful campaign.
The Newcastle boss said: "Southampton, everybody is saying, have had a fantastic season. Well, we are still above them and we want to stay there.
"We have had that question mark ever since we got 36 points, were we just going to see the season out? That's just not the way I am, I wouldn't let that happen with this team."