Jose Mourinho gives Chelsea a 50-50 chance of getting past PSG in the Champions League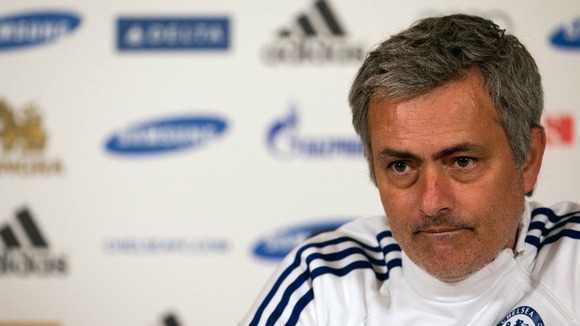 Jose Mourinho hopes his Chelsea team can play up to the level of a Paris St Germain side which has expensively recruited some of the world's top talent in Wednesday's Champions League quarter-final first-leg at Parc des Princes.
Mourinho has played down Chelsea's trophy chances in his first season back and believes his side, alongside Manchester United, were the fancied opponents in the last-eight draw.
Yet Mourinho believes the Blues have a 50 per cent chance of advancing to the semi-finals against a PSG side which can boast both Zlatan Ibrahimovic and Edinson Cavani.
"They have some of the best players in the world playing together in the same team, so they are a very powerful team," Mourinho said.
"When I say 50-50, I think I'm being a bit arrogant because I want to put my team at that level, to say my team are going to play this match without any kind of fear or a complex or problem or limitation."
At certain times this season, Mourinho has suggested Chelsea's strike-force are a limitation, with only Samuel Eto'o in double figures in goals for the campaign.
The Cameroon striker, a Champions League winner with Barcelona and Inter Milan, is doubtful for the trip to the French capital with a hamstring injury.
Eto'o moved from Barcelona to Inter when Ibrahimovic moved in the opposite direction.
Mourinho was Inter manager then and enjoyed working alongside the Swede during his time at the San Siro.
He told Yahoo: "I don't understand when people say he is a difficult guy to work with or a difficult personality.
"When you have somebody that is a winner and wants to win all the time and wants to be the best and is not afraid of the big responsibilities, I think he is very, very easy.
"I only coached him for a year but it was a good year, a good experience and I rate him as one of the best players I have ever coached."