Man City, Man United and Arsenal's Spanish stars battle it out for World Cup places
by Will Unwin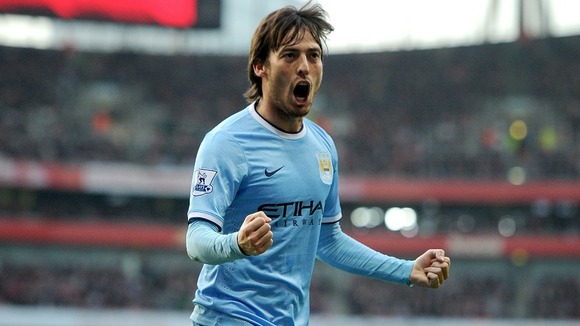 Great No.10s are hard to come by, but three Spaniards are currently lighting up the Premier League in anticipation of a fight for World Cup places.
David Silva, Santi Cazorla and Juan Mata are all pushing themselves towards the peak of their powers at a crucial stage of the season for the clubs that pay their wages and their personal careers.
Two of those stars faced off against each other at the Emirates on Saturday evening, when Cazorla's Arsenal faced Silva's Manchester City in a top of the table clash.
From the early stages the Silva was allowed to roam free in the middle of the park, using his canny knack of finding space between the defensive lines.
Forming a triangle of attacking prowess on the right, his guile, alongside the ingenuity of fellow Spaniard Jesus Navas and tireless efforts of Pablo Zabaleta put Kieron Gibbs under press down the Manchester City right from very early on in the game.
Silva knows what his team-mates are doing, reading their minds, allowing them to link-up with a natural ease of a ballroom dancing partnership, each anticipating the next move as football meets choreography.
When you play in your opponents' half, in the final third, he is one of the players who can create something special, either through his passing or through his finishing. He is two-footed, and that makes him very dangerous.
– Arsene Wenger on Santi Cazorla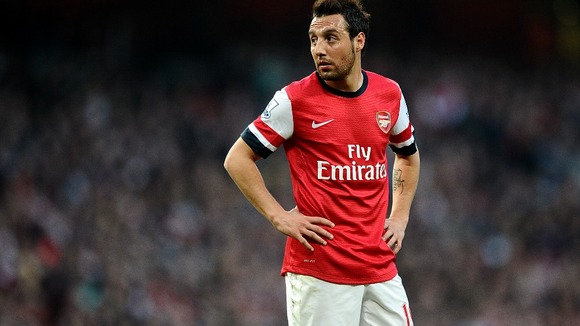 The visitors were ably assisted by Lukas Podolski's lack of interest in defending, meaning the three City players were frequently permitted to get beyond Arsenal full-back Gibbs in the opening 15 minutes.
When the ball was lost just inside the Manchester City half, the ex-Valencia playmaker was unmarked when he received a pass from Yaya Toure, allowed to run450 unchallenged yards, before laying it off for Edin Dzeko. The Bosnian struck the post with his effort, but the ball rebounded off Silva into the net, who had followed up in the box, still unmarked.
Since the turn of the year Silva has become been the driving force behind City's challenge for the title, notching six goals and eight assists in his 21 league appearance this season.
Silva's opposite number, Santi Cazorla, was also pulling his own side's strings, creating frequent openings for Arsenal's widemen to deliver crosses, which troubled the Manchester City backline.
Ex-Villarreal influencer Cazorla's season has followed the trajectory of his side, falling off at key times, watching his more defensively-minded colleagues being overrun by quality opposition.
We need to give Juan Mata time to settle in and not get too far ahead of ourselves too quickly. The one good thing is that because he has Premier League experience and being in the league and being at a big club, coming here should be a little easier. But we still have to be mindful that there is a change and we have to give him time for that to happen.
– David Moyes on Juan Mata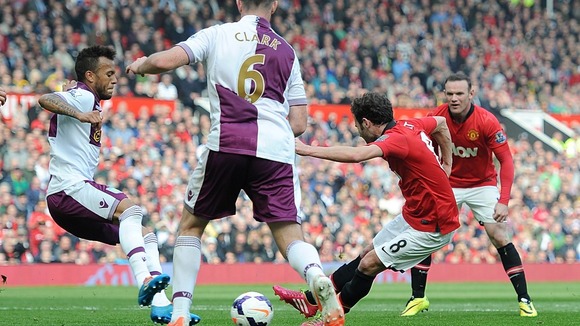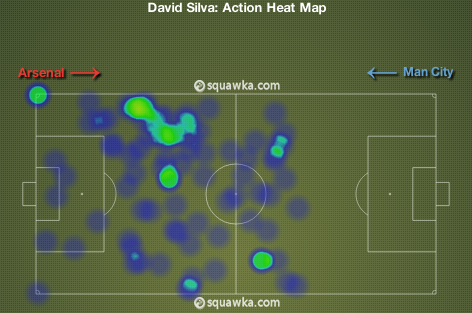 A return of four goals and the same amount of assists is not what Cazorla would have hoped for a the start of the season, but his influence in the final third cannot be underestimated in the wider context for Arsenal, repeatedly playing the penultimate pass in a goalscoring move.
He is also the man that begins the transition from defence to attack for Arsenal, receiving possession from either Flamini or Mikel Arteta, before pushing forward.
Tomas Rosicky's constant movement allows Cazorla is flourish, gaining space with ease thanks to the Czech's repeated efforts to drag the opposing midfielder across the pitch.
As Fernandinho was following the ball, instead of the man, Cazorla was able to neatly distribute the ball at pace, causing further havoc in a defence struggling to cope with a Arsenal outfit quickening their tempo with every passing minute at the Emirates.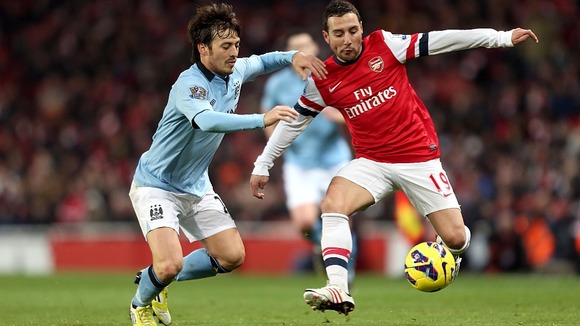 Over at Old Trafford another man vying for a spot in Spain's World Cup squad was starting to make his name in a Manchester United shirt. Juan Mata scored one and won a penalty in his side's pressure-relieving 4-1 win over Aston Villa.
Recently dropped by Vicente del Bosque, Mata has failed to regain the consistent quality he showed in recent seasons at Chelsea this year, but after being transferred into his favoured role behind a striker by David Moyes, the Spaniard, who has 31 caps, has shown glimpses of the skills that made him worth £37million - at the height of his powers he is more than a match for Silva and Cazorla.
All three are integral to what their club managers are trying to achieve in the Premier League, and their support at domestic level is turning the battle for a key role under Del Bosque in Brazil into an intriguing one.
At Euro 2012, they were all in the squad, but recent selections by Del Bosque would make one inclined to think that one could certainly miss out this time, and even if all are included, only one starting berth is set to be available.
If each perform to their capabilities, they can ensure their respected club's can achieve their goals, and doing so staking their claim for what should be another exciting World Cup for Spain, but it will be fascinating to watching witness in the coming weeks.