Team GB cycling coach Shane Sutton praises work of Dr Steve Peters at Liverpool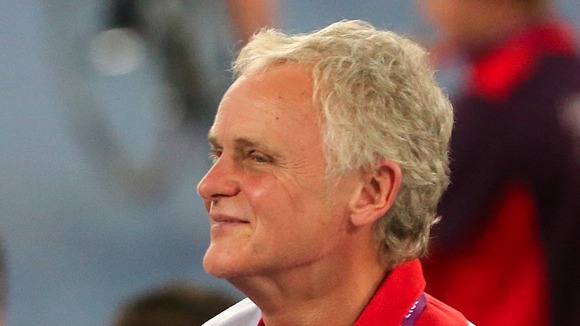 Team GB and Team Sky cycling coach Shane Sutton has praised the work of sports psychiatrist Dr Steve Peters at Liverpool.
Peters has worked closely with Sutton and Team GB's cycling team, where he is credited as one of the driving forces behind British cycling's incredible success story in recent years.
Liverpool manager Brendan Rodgers appointed Peters in November 2012 to help his squad with "mental tuning" and the Reds now sit top of the Premier League table with a realistic chance of winning the title for the first time in many years.
For Sutton, it's no surprise to see a team Peters is working with performing so well.
"He plays a bigger part, probably than anyone within the team," Sutton claims.
"If anyone's going to make a difference, you look at his work at Liverpool, you look at his work at British cycling over time."
Sutton, who was speaking at the launch of Athlete Lab in London, a new indoor cycling centre using real bikes, believes there is a danger of spreading Peters too thin across British sport.
"He makes a massive difference, but the problem you get with someone like Steve, he becomes that apple you chop into that many pieces, you don't really get the sweet bit."
Will Liverpool win the league this season? Give us a shout at @ITVFootball
For more information about Athlete Lab visit athlete-lab.co.uk