Pele says Barcelona forward Neymar has diving problem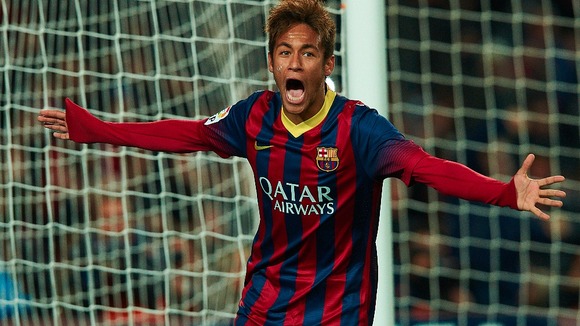 Brazil great Pele has branded compatriot Neymar a diver.
The Barcelona forward was criticised by Atletico Madrid boss Diego Simeone for going down too easily in the wake of the sides' 1-1 Champions League draw on Tuesday.
Pele said the 22-year-old was less inclined to go to ground now than he had been while at Santos, but still had work to do.
"Yes, yes, he had this problem in Santos also," the Brazil great said in an exclusive interview with ESPNFC.
"I think he tries to create fouls and situations that are not there. But now he got much better, because in Europe things are different."
Neymar will carry the weight of expectation for host nation Brazil at this summer's World Cup and Pele warned piling too much pressure on him could be counter-productive.
"What makes me worried a little bit is the pressure on him," he said. "Because the World Cup is a tournament, it's not just one game.
"Everyone expects Neymar is going to win the World Cup for Brazil. This is very dangerous for him."