Liverpool manager Brendan Rodgers rates Andy Carroll as one of Europe's finest strikers in the air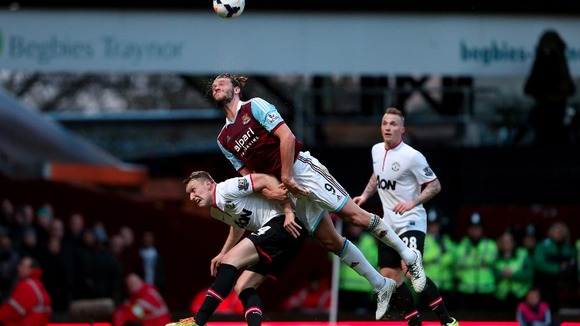 Brendan Rodgers insists Andy Carroll has no point to prove despite leaving the club just a couple of months after the Northern Irishman became Liverpool manager.
The England striker was signed by former boss Kenny Dalglish for a club-record £35million but, when the Scot was sacked in May 2012 and replaced by Rodgers, it soon became apparent he no longer fitted in.
Rodgers wanted to introduce a pressing, passing game and, while he maintains Carroll could have adapted to his methodology, the need to re-work the squad and get the big frontman's significant salary off the wage bill meant he was swiftly ushered out the door to Upton Park - initially on loan in August 2012 - before eventually completing a permanent move at a £20million loss for the Reds.
He was injured for the Hammers' 4-1 defeat at Anfield in December, but seems like to face them on Sunday on home turf.
"Andy wasn't let go from here because he wasn't good enough - I'll state that first and foremost," Rodgers said.
"He is wonderful in the air, has a good touch in and around the box, so he certainly has nothing to prove to Liverpool.
"I think he is one of the best players in Europe in how he plays - that style of attacking the ball in the air is outstanding.
"When I came in here, everyone knew the way I worked and it was never to say Andy couldn't work that way, but we had other certain financial aspects of the football club we had to look at.
"He needed to play and I think he has gone on and done great for West Ham. When he has been fit he has shown he is one of the top strikers playing in that style of football West Ham play.
"He knows he is a very good player. West Ham paid a lot of money for him and they have identified him as a top young player.
"Andy wanted to play because he had spent the 12 to 18 months beforehand not playing regularly, so this was a chance for him to do that and he has taken that really well."