Massimo Cellino has won his appeal against the Football League's decision to block his takeover of Leeds United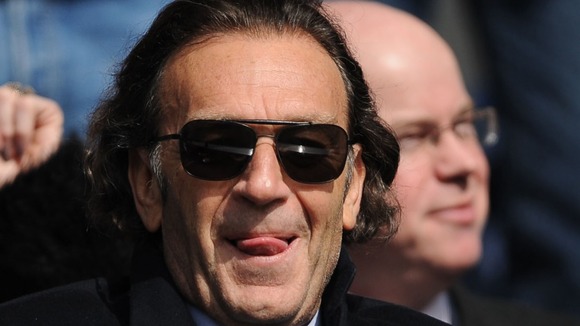 Massimo Cellino has won his appeal against a Football League decision to block his takeover of Leeds United.
The Sky Bet Championship club's current owners Gulf Finance House Capital, and Cellino, agreed a deal two months ago for the Miami-based Italian's company, Eleonora Sport, to buy 75 per cent of Leeds' shares.
Cellino was disqualified under the League's owners' and directors' test after being convicted of a tax offence last month in a court in Sardinia.
The offence related to the non-payment of import duties on his yacht and resulted in a fine of 600,000 euros (£500,800) and the confiscation of the boat.
Cellino's lawyers had argued that because the Cagliari owner had appealed against his tax conviction, he is considered not guilty under Italian law. That appeal process could take up to nine months.
A Football League statement read: "An independent QC has overturned the decision by the Board of The Football League that Massimo Cellino is subject to a disqualifying condition under its Owners' and Directors' Test."
A Football League spokesman said: "We are disappointed at the outcome of the appeal hearing, however we would like to thank the independent QC for his diligence in reviewing this decision.
The statement continued: "This was never about individual personalities, but instead was a matter in which we were obliged to uphold the integrity of our regulations having considered the issue in detail with our advisors.
"It was always an extremely complex matter in which a different interpretation of a judgment made under Italian law could lead to an entirely different outcome in the context of our regulations. Ultimately this has proven to be the case.
"The independent QC has concluded that Mr Cellino's recent conviction in the Sardinian Court did not involve conduct that would 'reasonably be considered to be dishonest' based on information available to him at the current time.
"The Football League will now consider the findings of the hearing."
Mike Farnan, who heads up the Yorkshire-based Together Leeds consortium, told Press Association Sport: "I'm delighted for Massimo."
It was reported earlier this week that Cellino and Together Leeds would join forces and Farnan added: "Massimo's lawyers have told us that we will continue our meeting next week. This is a joint opportunity.
"We can now look to work together to get the club moving forward again.This has been dragging on for too long.
"From the Football League standpoint, and I don't know the ins and outs of all the legalities, it creates a lot of questions.
"We'll have to wait and see what they decide to do.
"But let's get moving. I'm really pleased for the fans. I'm so pleased for the fans. It's an exciting package that we can put together."
Leeds manager Brian McDermott, who Cellino attempted to sack at the end of January, welcomed Cellino's appeal victory.
"I would recommened the stability of a man who has got clout," said McDermott.
"I've spoken to him on a number of occasions and, for me, the most important thing is not the position of the manager, or any individual player, it's Leeds United Football Club and that going forward.
"I can work with Massimo, we'll see just wait and see what the outcome is. It's a prerogative of any owner, in any situation, to choose the manager he wants to work with. I absolutely respect that.
Asked whether he thinks Cellino will be a good club owner, McDermott added: " It's like everything - it's a time thing, we have to wait and see.
"But from what I know he's a leader, he's had a club for 22 years and he's been consistent with that.
"From what I know he has clout, he has financial clout. Which is something we possibly haven't had for many, many years.
"For me, it will be just great not to be able to speak about it (the ownership issue). Talk about football, players and systems and stuff like that. It will be a great relief not to be able to discuss that.
"I think there's a lot to be done, off-the-field stuff as well. It's a big job to be had. We have a lot to do, there's no doubt about that."