Five strikers that Chelsea could buy in the summer
by Simeon Gholam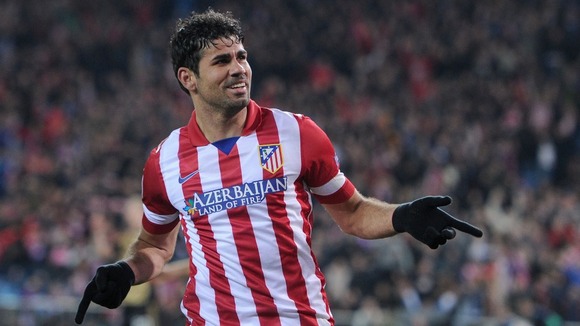 Chelsea's striker problems came to the fore once again last week as they floundered yet again in front of goal against Paris Saint-Germain.
Their trio of Fernando Torres, Demba Ba and Samuel Eto'o have struggled all season, managing a combined total of just 25 goals in 87 appearances. Four fewer than Luis Suarez has managed on his own in just 32 games.
Jose Mourinho, having aimed some less-than-subtle digs at his strikers recently, seems set on bringing in at least one fresh face this summer, so here are five potential options that could improve the Blues fortunes in front of goal next season...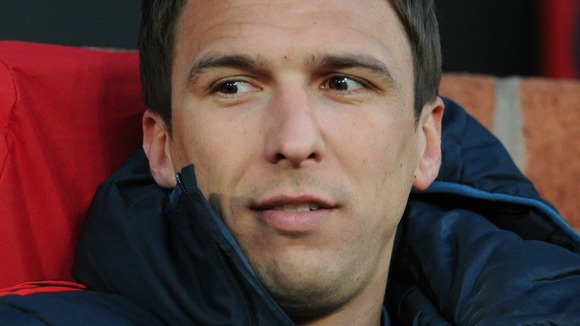 Despite being a pivotal part of Bayern Munich's treble winning side last season, Mario Mandzukic has occasionally found himself on the periphery this term.
And with Robert Lewandowski due to arrive from Borussia Dortmund in the summer, the big Croatian could find opportunities even more difficult to come by next season.
With that in mind, a starting role at Chelsea, under a manager in Mourinho who is a well-renowned fan of an imperious, hard-working striker, could be very tempting indeed.
Diego Costa has undoubtedly been one of the talking points of European football this season.
The Brazilian-born forward possesses the ideal blend of a clinical edge in front of goal and a raw physicality in his style of play that is reminiscent of a certain Didier Drogba - the man Chelsea have spent the better part of two years forlornly trying to replace.
At the right price Atletico will sell, but with a big few months coming up for Costa to impress even further, it is highly unlikely that Mourinho will be the only suitor for his signature come the summer.
Martinez scores excellent half-volley for Porto
With Radamel Falcao's injury looking likely to rule him out of the World Cup, Jackson Martinez looks set to take centre stage for Colombia this summer, and an impressive performance at the tournament could well help him seal a summer move to Stamford Bridge.
The Colombian has been in scintillating form for Porto since he was brought over from Mexico in 2012, bagging 54 goals in 80 games .
He has certainly displayed a level of pace, power and goal scoring prowess that could trouble even the very best defenders in the Premier League. At 27 years of age he will surely be looking to make the step up to the highest level whilst he is at his peak.
A naturally gifted goalscorer, English fans will get a first-hand look at the Uruguayan when he teams up with Luis Suarez to undoubtedly torment the Three Lions at the World Cup this summer.
It will take an awful lot of Roman Abramovich's roubles to convince the French club to part with one of their finest assets, but a continued frustration on Cavani's part with having to play second fiddle to the mighty Ibra may mean a move to London in the summer is not necessarily out of the question.
Was this Drogba's most important goal for Chelsea?
Could the legend be set for a dramatic return? They say never go back. But Mourinho did, maybe Drogba could as well?
"I think a collective desire from the club and from Didier means that one day…Didier comes back," said the former Real Madrid manager in the build up to Drogba's return to Stamford Bridge with Galatasaray.
Unfortunately, his display over the two legs suggested that he may not be quite the player he once was, but if anyone can coax some final magic out of the old horse, it's Mourinho.