Five reasons why Manchester United can beat Bayern Munich
by Simeon Gholam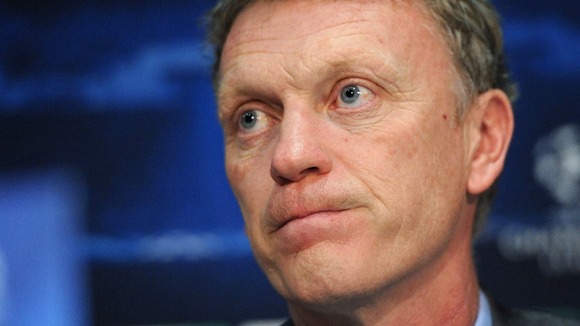 Manchester United head to Munich in the hope of nicking an unlikely result that will keep their season alive. A 1-1 draw in the first leg at Old Trafford has kept the door, if not flung open, then at least slightly ajar on the possibility of progression to the Champions League semi-finals.
The German champions are the overriding favourites to go through, but nothing is impossible, and David Moyes' team do have at least a slender chance. Everything will have to go right on the night, though, and aside from a hefty scoop of luck, here are five factors that could help ensure victory (or, you know, a score draw better than 1-1) against all the odds.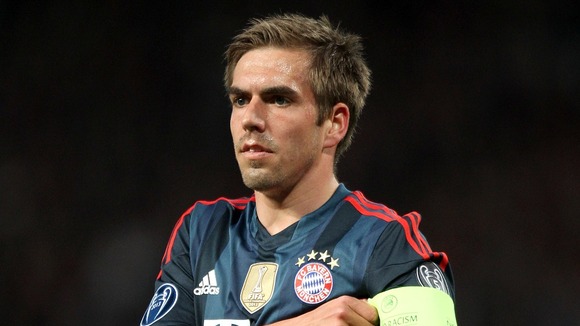 Patience
It's a virtue. We know United will need to score at least once, but they do not need it straightaway. An early goal would obviously be nice, but to try and race out of the blocks and nick it as quickly as they can would be rather brash and foolish. Bayern Munich are experts in possession, and if they take an early lead there is every chance that the resulting kick-off will be the last time United see the ball all night.
All over the pitch, they are the second best team, and it'd be daft to pretend otherwise. You can't win the game in the first 10 minutes, but you can always lose it. Defend deep, frustrate the opposition, frustrate their fans, counter attack effectively and look to make the most of set-piece opportunities.
Champions League Team News: Bayern Munich vs Man Utd - Rooney set to play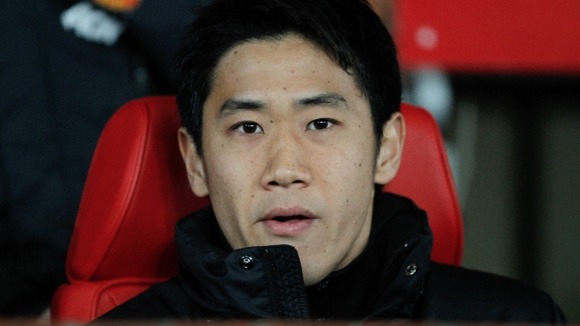 Kagawa
Moyes should put his faith in Shinji Kagawa and give him a chance from the start. Not only does he have an excellent record against the German champions from his time at Borussia Dortmund (unbeaten in six appearances, including last week), but he will bring an assuredness to United in possession as well as ensuring that Wayne Rooney is not left isolated on his own up front. An isolated Rooney is a frustrated Rooney, and a frustrated Rooney rarely ends well for anyone.
Due to a number of factors, the Japanese international has had a disappointing season under Moyes (to be fair he's not the only one), but with Juan Mata cup-tied, United will need someone to link midfield and attack, otherwise it's destined to be a fruitless night for the Red Devils. Especially if, as expected, Michael Carrick and Marouane Fellaini are the starters in midfield. Without Kagawa, United will really struggle to play the ball out of their own third.
Pace
Just like in the first leg, Moyes will probably use the pace and energy of Danny Welbeck and Antonio Valencia on the flanks in order to provide a direct option in behind Bayern Munich's buccaneering full-backs. In games where United have operated without pace this season, they have looked too one-dimensional. It would be nice to see the young Adnan Januzaj start, but you wouldn't blame Moyes in opting for a bit more experience.
Then, if the game is heading towards its conclusion, and United are still in with a shout of qualification, the likes of Javier Hernandez, and possibly even the returning Nani, can be used as a fresh injection to test some tiring Bayern legs.
Bayern Munich coach Pep Guardiola expecting Manchester United to park the bus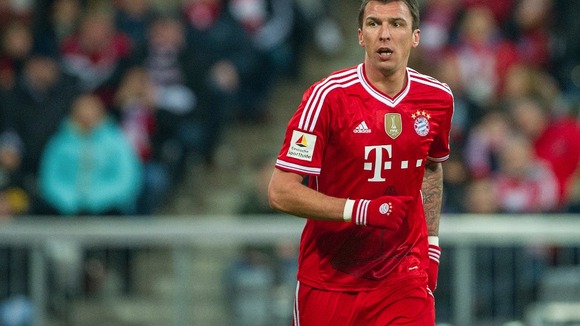 Highlights: Borussia Dortmund 2-0 Real Madrid
React well to changes
For just over an hour last Tuesday night, United's defence coped extremely well with Bayern's attacking threats. The Germans dominated, but were mostly restricted to long range efforts and were generally crowded out when they got too close to United's area.
Then, Pep Guardiola introduced Mario Mandzukic for Thomas Muller and, just three minutes later, the big Croatian found space behind Rio Ferdinand in the area to cushion a smart header into the path of Bastian Schweinsteiger for the equaliser.
The type of physical, aerial threat that Mandzukic provides would normally have been ideal for the ageing legs of Ferdinand to deal with, but the United defence failed to adapt quickly enough to Bayern's change in approach (similarly to Luka Modric's introduction and goal in the second leg of their tie with Real Madrid last season, with the obvious caveat that they'd just had Nani sent off) and paid the penalty for it. Quicker reactions to Guardiola's tinkering will be required in the second leg.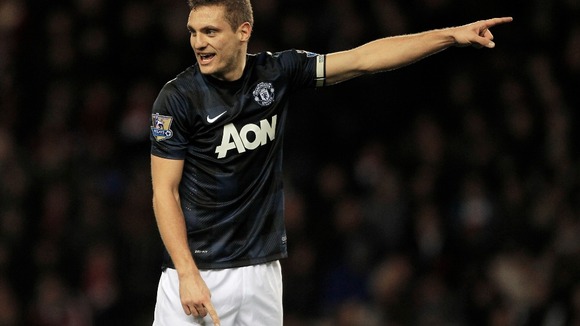 Believe, and give everything
Only the most optimistic of United fans will still believe they have an outside chance of usurping Arsenal, Everton and Spurs to make the top four this season. Only the fairly most optimistic of United fans will believe that their side can come away from the Allianz Arena with a winning result.
Chances are, then, this will be the biggest game United play for quite a while. Everything must be left out on the pitch in Munich. There are no excuses. Fans can forget poor displays, they can even accept disappointing losses, but they can not forgive a lack of effort. After everything that has happened at Old Trafford this season, Moyes and his team owe a performance of complete 100% commitment.