Why Liverpool's Luis Suarez is worth £100million
by Simeon Gholam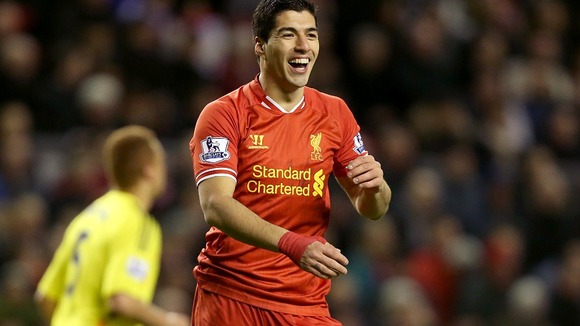 Luis Suarez heads into this weekend's crunch tie against Manchester City in the knowledge that if Liverpool do slip up, he will, at the very least, still be well on track to claim the Premier League Golden Boot come the end of the season.
He'll also, barring a horrendous miscarriage of justice, be taking away every possible individual plaudit and accolade from every award show come the end of the season.
Based on current form, the Uruguayan is head and shoulders above the rest in English football at the moment. Sergio Aguero had the potential to be on a par, but the Argentine has suffered too many unfortunate niggling injuries to really flourish this season.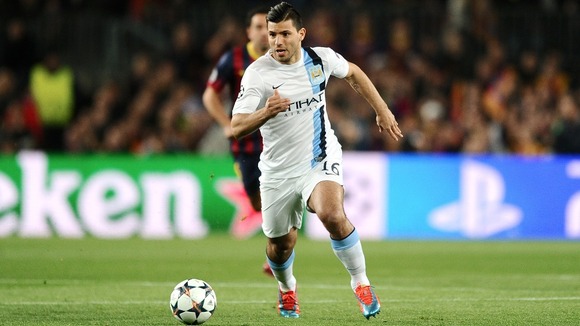 Comparatively, though, they haven't been too far apart. Suarez has 29 goals and 11 assists in 28 appearances, Aguero has 15 goals and 5 assists from 17.
Suarez is also realistically, despite a lack of Champions League football in recent seasons, one of, if not the, best striker on the continent.
And a relative lack of European experience did not stop Real Madrid from shelling out £86 million on Gareth Bale last summer, and it probably won't stop them from trying to go even higher to try and lure the Liverpool striker to the Bernebau at the the end of this season.
So the question is: is Suarez a £100 million player?
In the current market, yes. It is near-impossible to compare any two transfers in football. There are too many different variables and factors: with age, position, current club, time left on contract, the club's need to sell, to name but a few.
But, based on pure footballing ability alone, Suarez is a superior player to Bale and, in comparison to the Welshman, is well worthy of such an audacious price tag.
He is also a far better striker than Edinson Cavani - his Uruguayan strike partner - whom Paris Saint-Germain shelled out £55 million for last summer. £45 million better? Probably not. But, as previously stated, it is still a difficult business trying to determine such things based on a pure comparison.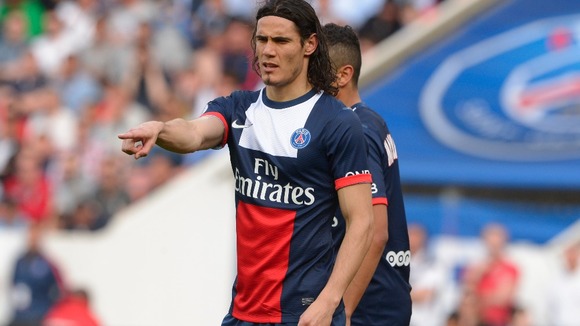 The way Liverpool brushed off Arsenal's borderline offensive £40 million + 1 bid for him last summer suggests that they are going to be nothing in the way of a pushover in the transfer market if any offers do come in.
And after such a positive season - in which only an impressively dramatic collapse will prevent Champions League football from returning to Anfield - they will be in a far better bargaining position to hold onto their key player in the upcoming transfer window.
After a period of indifference, it does now seem like Suarez is happy and wants to stay on Merseyside, Brendan Rodgers wants to keep him, and Liverpool are on an upward trajectory. All in all, whether or not you consider Suarez to be worth it, the club would have to be mad to sell their prize asset for anything less than £100 million.