Wigan boss Uwe Rosler took a "very important lesson" from Everton's victory over Arsenal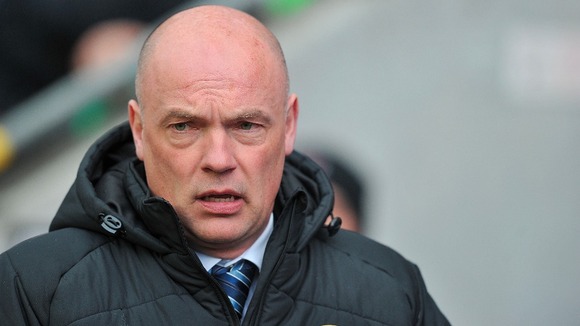 Wigan are prepared to take a leaf out of Everton boss Roberto Martinez's book once more as Uwe Rosler aims to shock Arsenal.
The Gunners head to Wembley with their confidence shredded by a 3-0 defeat to Martinez's Everton on Sunday, when the Merseyside outfit ruthlessly exposed Arsenal's vulnerable side to blow open the race for fourth in the Barclays Premier League.
It was a loss which Rosler admitted provided him with "good pictures" ahead of his own side's last-four meeting with Arsene Wenger's team this weekend.
The Latics boss masterminded a 2-1 quarter-final victory against Manchester City at the Etihad Stadium last month and conceded he had emulated Martinez's Wigan, who pulled off an improbable FA Cup final victory over the same team last May.
And Rosler acknowledged one of his predecessors has again solved the conundrum of how to beat elite opposition.
"I watched the game last Sunday and it was another very impressive lesson from Roberto, tactically how Everton approached the game," said the German.
"Not a lot of people focused on how disciplined and how focused Everton Football Club operated in the first 20-25 minutes without the ball.
"Everybody knows Roberto is focused on ball possession but how well the team worked against the ball at the beginning of game was very impressive.
"There were good pictures for me to learn from and also take one or two things on board, like I did with Manchester City in the last round."