Opinion: Why Arsene Wenger got it so wrong against Wigan despite victory
by Will Unwin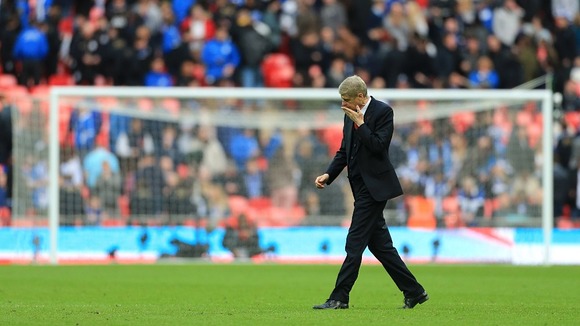 Arsene Wenger has 18 years to his name at Arsenal, the firsteight of those being the definition of domestic success, but now he seemsunsure of how to repeat those triumphs.
The Frenchman has repeatedly bought in some of the world'sbest youngsters in the hope of turning them into superstars – the likes ofPatrick Vieira, Cesc Fabregas and Robin van Persie being prime examples.
Nurturing was a key to Wenger's achievements, with those bignames leading their charge to Premier League and cup titles, playing a brand offootball that England hadn't seen for many a year.
Now Wenger seems unsure of his own philosophy, rarely givingdetailed reports of the opposition to his players, hoping their own abilitywill be sufficient to see off any side.
Major losses away at Manchester City, Liverpool and Chelsea highlighted the issues at theEmirates as the top three teams in the country were allowed to play freely,amassing goals left, right and centre.
Against Wigan inthe FA Cup semi-final on Saturday, Arsenal started with their usual high tempo,almost scoring within ten minutes, but Yaya Sanogo was denied by Scott Carsonin the Latics' goal.
At the other end, however, little research seemed to havetaken place, as Wenger hadn't learned from Manchester City'serrors in the quarter final when they were shocked 2-1 by Uwe Rosler's men atthe Etihad.
Wigan's front two play inthe channels, on the outside of the two centre-backs in the knowledge they willbe able to gain space as the full-backs push on. Callum McManaman is a livelyforward, playing just off Marc-Antoine Fortune in attack, with theLiverpool-born winger allowed the freedom to roam in the final third,pressuring the defence.
As every minute detail of football is analysed byprofessionals on laptops for hours on end inside the workings of all majorclubs, the arrogance of Wenger believing he doesn't need to is a worryingtrait.
Lacking work ethic and the desire to close the oppositiondown meant Wigan were gifted a lotof the ball. Their midfield consisting of three very good passers – JamesMcArthur, Jordi Gomez and Josh McEachran, who were able to make tellingcontributions without coming under pressure.
Going forwards Arsenal built up to the required tempo, withSanogo once being set free in the opening 45 minutes, but there was little elseto worry an experienced Wigan backline.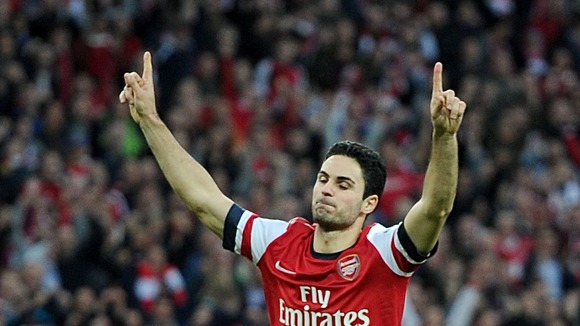 ITV pundit Roy Keane said of Mikel Arteta at half-time: "Arteta'sdriving me crazy. He passes the ball sideways, backwards, you have to pass theball forwards."
As the man who is supposed to dictate play, it is anunfortunate synopsis of what Arsenal have become in the latter stages of thecampaign.
Arteta's demise could be laid to a lack of direction fromthe coaching staff, something that seems to also afflict Per Mertesacker, whogave away the penalty for Wigan's opener.
Even at a goal down Arsenal have no interest in pressing theopposition – a side one division below them in the football pyramid – a mindboggling situation, as the Gunners calmly maintained possession in their ownhalf for some periods.
When some momentum was eventually created with 15 minutesto go, Arsenal dominated, playing with a speed rarely seen. It also showed thathardwork and a bit of thrust can earn a team rewards, as Mertesacker netted an82nd minute equaliser.
Arsenal eventually beat Championship side Wigan on penalties,unable to hide their joy at such a mediocre victory, which is a grim situation fora once noble side.
On final day, Arsenal will be the favourites, whoever theyface, but in order for Wenger to claim his much-desired trophy, he will need tofire up his players for once and give them the guidance that seemed to belacking in the semi – meaning he will have learnt from his mistakes.