Opinion: Arsenal begin to adjust to lack of pace
by Will Unwin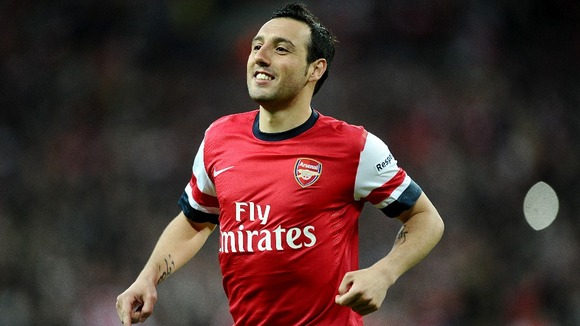 Vibrancy was the most important factor in Arsenal's success over a decade ago, but necessity has forced Arsene Wenger to go against that philosophy.
When the Gunners were repeatedly winning trophies and challenging for European honours, their side was full of players who could have quite easily have made their living as sprinters.
Thierry Henry put fear into defences before he made it anywhere near the turf, as centre-backs knew he was capable of outrunning them with ease.
Now Olivier Giroud would be lucky if he could outpace Per Mertesacker with the German carrying a beer barrel.
Against West Ham on Tuesday, both Arsenal's defence and attack were devoid of pace for long periods, as Alex Oxlade-Chamberlain and Aaron Ramsey were left on the bench.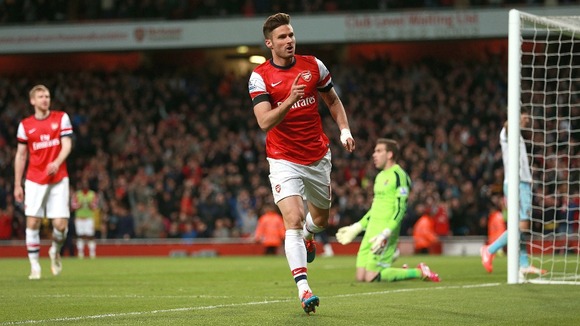 Since Theo Walcott's injury against Tottenham in the FA Cup, Arsenal have failed to produce much in terms of getting forward players the wrong side of the opposition.
The winger had netted five goals and assisted four others in just 14 league appearances, showing his merit to the side, something that has not been replaced during his absence.
Wenger has been forced to adjust and, to some extent, Arsenal's style to change, as they no longer have the components to play through balls, allowing teams to playing uncharacteristically high against Wenger's men, getting tight to Giroud.
A midfield trio of Mikel Arteta, Kim Kallstrom and Santi Cazorla was an early sign of the lack of speed on offer to Wenger on Tuesday, as they ensured a controlled, if unspectacular, performance.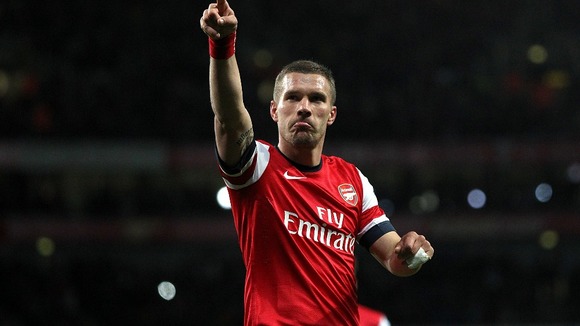 The Basque Arteta is supposed to keep play ticking over, but does this with anaemic passing in his own half, as Arsenal become more measured, less likely to play on the counter, which they have done with deadly accuracy in the past.
The opening half an hour proved the pre-match thoughts correct as Arsenal failed to test West Ham's back four with their static play, orchestrated by a midfield who could inject nothing but placebos.
Considering their focal attacking presence is Frenchman Giroud, Arsenal should have fast outlets, who could run off the No.12 when he receives the ball in the final third, but instead he seemed desolate for large parts.
When Wenger has wanted to bring some pace to the party he has been forced to use Yaya Sanogo as his sole striker, something that has been ineffective. Against Wigan - an abject performance by almost all in a red shirt - in the FA Cup semi-final the former Auxerre striker struggled to have an impact on the game, as his finishing repeatedly let him down.
All three of Arsenal's goals on Tuesday night came thanks to superb play in the box. First Podolski neatly turned and fired home an equaliser in the box, and Giroud took down a high ball with a world class first touch, firing home with his second from eight yards, then the German winger hit a third when Ramsey nodded the ball down to him, before rifling the ball home from close range.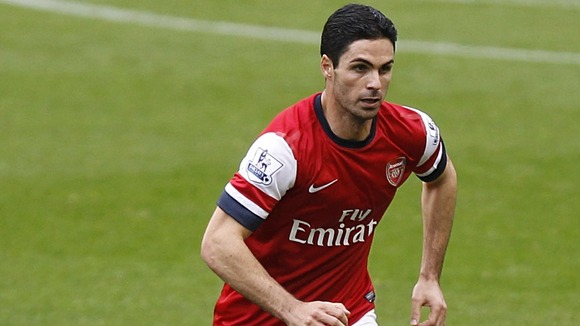 It showed that Arsenal have become more patient in their approach, waiting to play the killer ball when one of their men can find sufficient space to potentially fire off a shot, with effective outcomes against West Ham.
To compensate for a lack of pace, Santi Cazorla has taken on an heavier workload, running distances he could barely imagine at the start of the season, a fact that made him the stand out player against West Ham, especially with the like of Arteta and Kallstrom sitting behind him.
Their style may have been more expansive and attractive in the opening months when Walcott, Mesut Ozil and Ramsey, another long-term absentee, were at the height of their powers, but Arsenal have finally learnt how to operate without those driving forces, and just in time for their fight for the final Champions League spot.
With only four games left, this more robust Arsenal side should be able to achieve their goal of qualifying for the Champions League, but they can't start as sluggish as they have in recent matches.