Giggs back to put a smile on Man United fans' faces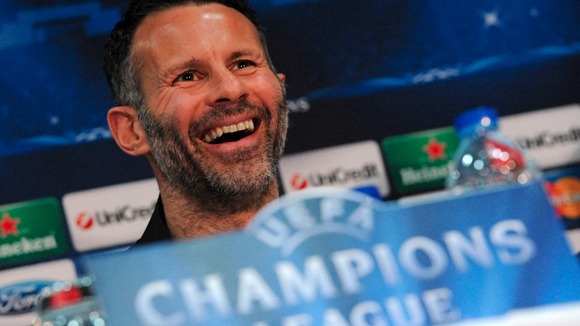 Ryan Giggs has vowed to put a smile back on the faces of Manchester United fans.
Giggs was appointed interim player-manager on Tuesday following the sacking of David Moyes.
The Welshman was in a good mood as he conducted his first press conference, even joking that he had given himself a new five-year contract.
The midfielder said the season under Moyes had been "frustrating" and he wants to restore some pride in his four games in charge.
"It's a proud moment for me to manage Manchester United and it's one I will enjoy," said Giggs, who will take his place in the dugout for the first time against Norwich on Saturday.
"I want to bring back some smiles on the faces of the fans.
"I can't wait for the game, the players are excited too.
"I know the stadium will be bouncing."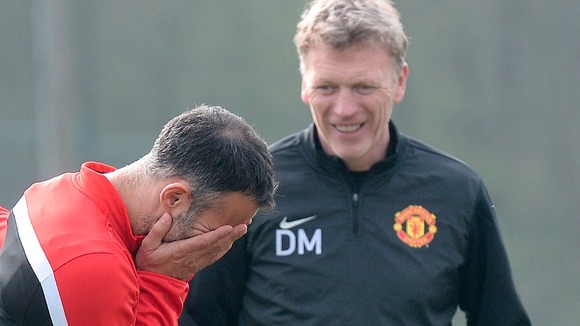 Moyes left United seventh in the Barclays Premier League, some 23 points behind leaders Liverpool.
Moyes was dogged by rumours - always denied by the Scot - that he did not have a good relationship with his players.
Giggs took time to thank his manager at the start of his press conference.
"I'd like to thank David for giving me my first chance in coaching," said Giggs, who was appointed first-team coach when Moyes arrived.
"It was something I'll always remember when he rang me in the summer and asked me to come on board.
"Obviously I was still playing but he's given me my first opportunity of a coaching role."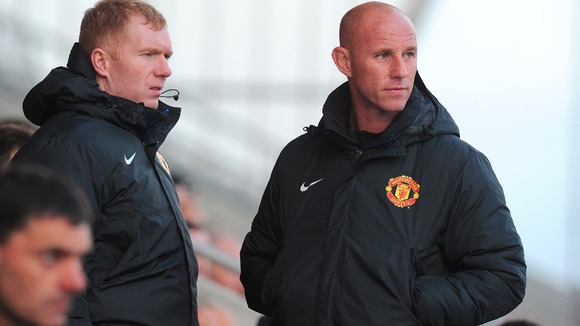 But despite Giggs' warm words about Moyes, there was a feeling around Carrington this morning that everyone at the club was keen to move on and forget the 10 torturous months under the former Everton boss.
United were flat, unimaginative and slow in Moyes' final game in charge - a 2-0 loss at Goodison Park.
Giggs, the club's most decorated player, wants to bring a bit of flair back to Old Trafford.
"It's been a frustrating season for everyone," said 40-year-old, who has won 13 Premier League titles with the club.
"We win together and lose together and in these remaining four games, I want to bring the positivity back.
"We have three home games at Old Trafford, where the home form hasn't been great, and I want to see goals, tackles, players taking players on and getting the crowd up.
"I want the passion that should come with being a Manchester United player."