Liverpool boss Brendan Rodgers: Chelsea parked two buses today at Anfield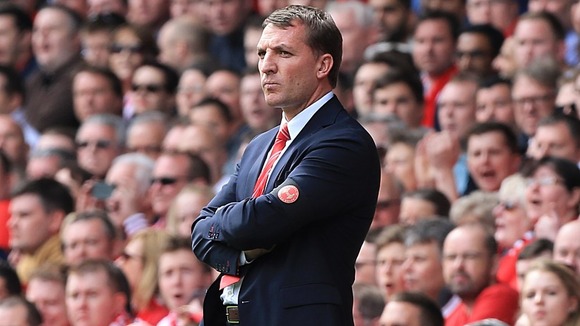 Liverpool boss Brendan Rodgers was clearly left frustrated by Chelsea's defensive focus at Anfield.
He said on Sky Sports: "Congratulations to Chelsea, they won the game, we just couldn't find the breakthrough.
"They obviously sat very deep. I think there were two buses parked today, never mind one.
"It was like a back six with three midfield players in front of that. That's 10, with the goalkeeper, for 90 minutes consistently behind the ball.
"Unless you get that early goal, it doesn't entice them to come out. It was clear that they'd come certainly not wanting to win the game, with the time-wasting and whatnot.
"The players gave everything and we couldn't quite get that wee bit of luck."
Rodgers was reluctant to praise Mourinho, adding: "I don't think it's a tactic. Anyone can ask a team to just sit back and defend on the edge of the box.
"It's the nature of how Chelsea play. They've got some wonderful players but they play a defensive game and hope to hit you on the counter-attack or with a mistake.
"We were disappointed with the goal, it's just one of those things. There's no blame for Stevie. I said to him he's been a wonderful player for this club and he's a massive part of why we are where we are."
Should City and Liverpool both win all their remaining games, they will finish level on points and City currently have a superior goal difference.
Rodgers said: "The bigger picture is that we're still two points ahead of a team that has spent an absolute fortune. If we win our two games we'll finish above them and then we'll see what happens with Manchester City.
"We achieved our objective of Champions League football and we just go on to our next game against Crystal Palace. Today's game will probably prepare us for that because of the nature of how Crystal Palace play."