Liverpool's Sterling pays tribute to Suarez and Sturridge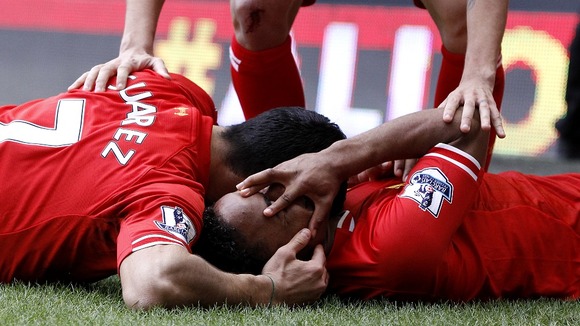 Liverpool boss Brendan Rodgers has certainly had an impact with a number of the youngsters in his squad and, after hardly featuring for the first half of the season, Raheem Sterling has had an explosive effect on the second half.
That has catapulted him into England World Cup contention and on Tuesday night he won Young Player of the Year at the club's inaugural awards night.
"It means a lot to me. I give credit to the other lads, they've been great this season as well, but this is a real massive achievement for me," said the 19-year-old.
"This year has been a real learning curve for me; not being in the squad at the start of the season and having to wait for my chance.
"I've just taken things as they've come and I've learnt a lot being able to sit back and watch some of our players, how they get into the box and score goals.
"There are not too many better players to learn off than Luis (Suarez) and Daniel (Sturridge).
"I want to keep progressing and keep learning day in, day out and add more things to my game."