Sunderland's Poyet already planning for next season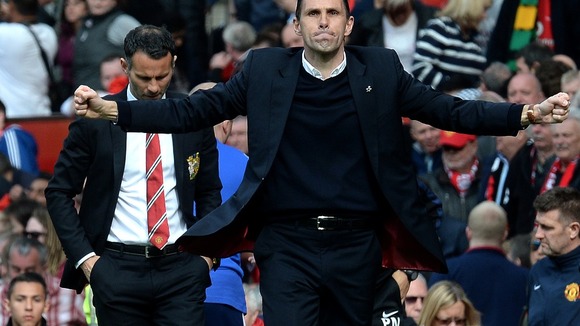 Sunderland head coach Gus Poyet is already working on rebuilding his squad just days after securing Barclays Premier League salvation in dramatic style.
The Black Cats are at home to Swansea in a game which at one point looked likely to be played out under a funeral pall with the club seemingly destined to return to the Football League.
However, a remarkable run of results saw Poyet's men clinch their top-flight status with a 2-0 home win over West Brom on Wednesday evening, and there will instead be a party atmosphere on Wearside this weekend.
But far from basking in the glory of an unlikely escape act, Poyet spent Friday afternoon talking to some of the 13 men who are either out of contract or approaching the end of loan spells with a view to ensuring there is no need for a repeat of their heroics next season.
First team coach Charlie Oatway, standing in for the Uruguayan at his pre-match press conference, said: "Gus has done a fantastic job with the players and the club, but now we have got work to do, sorting out players, looking at options that we might have to bring in or whatever and see what happens in the market, whether people come in for your players.
"We don't know what's going to go on, we haven't got a crystal ball, so we don't know.
"But there's work to be done now and we have to get it done and make sure we get our foundations sorted out as much as possible now."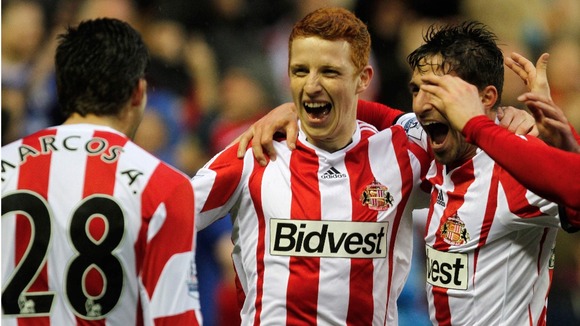 Phil Bardsley, Jack Colback and Sebastian Larsson are among those men who seemed poised to leave the club, but such has been their contribution in recent weeks that they could be offered new deals, while Poyet would dearly love to secure the services of Liverpool striker Fabio Borini after a hugely successful loan deal.
The 46-year-old has spoken bullishly about what needs to happen at the Stadium of Light if the club is to shake off its label as a perennial relegation candidate, and woke to headlines on Friday suggesting he could leave if he loses a power struggle behind the scenes.
However, Oatway said: "Gus is the sort of manager who likes to try to get his house in order for pre-season - and that's easier said than done - but at least then you know the group of players you have got.
"Then you can work on things, how you are going to play, constantly during that pre-season, so the first thing he wants to do now is sort out what we have got now, and then whoever we bring in or we get rid of, that happens.
"But the players we have to speak to, he wants to do that now, and it's only fair to them as well because most of them have got wives and kids and they want to know where their futures are."
That sensitivity is something which extends far beyond the dressing room with Poyet acutely conscious that it is not just his livelihood and those of his staff and players at stake in recent weeks.
Oatway said: "Teams who get relegated, 25 per cent, 30 per cent of people in and around their clubs lose their jobs, and that's the thing I find really, really sad and hard to cope with.
"Gus sent us over to our offices just now and we had a glass of champagne with all the staff members because obviously they are over the moon because they have done a fantastic job themselves.
"They are the people that, for me, really matter."