Tim Sherwood's best/worst quotes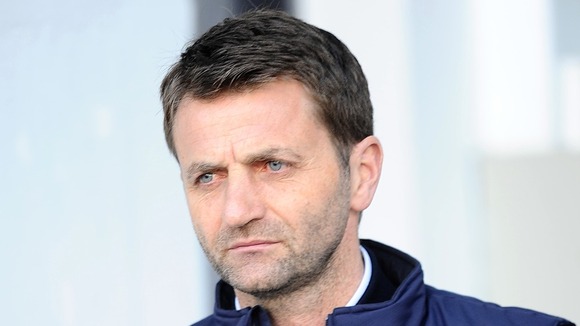 Tim Sherwood lost his job as Tottenham's head coach on Tuesday having only been in charge since December.
During that time the 45-year-old was never known for biting his lip when he had something to say.
Here, Press Association Sport look at some of his most memorable quotes.
MARCH 8 - Sherwood questions his players following a 4-0 defeat at Chelsea:
Asked what legislated for the capitulation, he said: "A lack of characters.
"Too many of them are too nice to each other. We need to show a bit more guts and not want to be someone's mate all the time. It can't always be me.
"They need to drag it out of each other.
"There's a few I'd count on. There's a few I wouldn't. I'm not going to forget about this by the time we get on the motorway."
MARCH 12 - Reflecting on his comments at Stamford Bridge, Sherwood does not back down:
"We are moving on, you can't dwell on it. They are all men, they all appreciate that I am singing it from the heart, not from the script - I'm not an actor, I work on impulse.
"I'm never going to take a step back. I'm just going to shoot from the hip. That's what I'm like. I'm a manager, not a babysitter.
"A lot of players here are playing for their future and I think they realise that now."
APRIL 17 - Sherwood believes Real Madrid signed Gareth Bale on the cheap, despite paying a world-record fee and claims he would have taken Spurs into the top four with the Welshman in his team:
"Give me Gareth Bale and I think we might have been realistic challengers for the top four this season.
"You saw what Gareth did - eight winning goals last season out of 21 goals and nine assists. If you put them on to our season it would have a different complexion.
"His fee looks cheap now. If he is going to deliver them the European Cup - which it looks like he might - then that looks good business (for Madrid)."
MAY 9 - Sherwood sums up his feelings on his position in his press conference previewing the final game of the season:
''People will always judge on what I've come in and done.
"It's imperative to have a pre-season and bed your ideas in. And also I'm doing it with a lot of uncertainty around my future.
"If you have a supply teacher who comes into your school, sometimes they're not treated with the respect that a headmaster is.''
MAY 9 - In the same press conference, he concedes rumours over his future are affecting his players after Sandro was quoted as saying Sherwood would be replaced in the summer.
''If I need any information I'm better off asking the players.
"He (Sandro) is not the first player to have asked me. He hasn't actually asked me, he has just given his opinion to someone.
"I'm not sure if the chairman has spoken to Sandro but obviously someone has told him, the players see a lot of speculation don't they.
"It begins to be more than that, I have had a lot of players come to me and say their agents have told them that I'm not going to be here next year, it is a very difficult situation but I have got to get on with it."