Arsenal midfielder Wilshere hunts down critic Scholes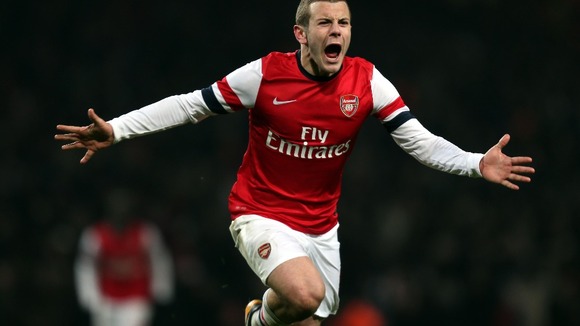 Paul Scholes' claim that Jack Wilshere has failed to improve since he burst onto the scene as a teenager understandably irritated the Arsenal midfielder, but rather than let it fester he sought out his idol's number to ask for advice.
The Gunners academy graduate was widely touted as one of the most exciting midfielders produced by England in years and represented the senior side aged just 18.
However, a string of injuries halted Wilshere's progress, leading former Manchester United midfielder Scholes to recently claim he has failed to reach the "next level".
The ex-England international said that the 22-year-old did not look any better than he did aged 17, which took Wilshere aback somewhat.
"It was a bit strange, out of the blue," he said. "I remember watching it, he was having a go at Arsenal, and I was thinking 'Is he going to come for me?'
"I actually spoke to him after. We had quite a good chat. He is entitled to his opinion but I just wanted to know.
"If it had come from a rubbish player I could say 'what are you talking about?' But it came from Paul Scholes.
"So I wanted to get to the bottom of it. I spoke to him, he explained it a bit better and told me what he thought I should work on. For me he was the best English midfielder of all time."
Wilshere insists Scholes' comments irked rather than hurt, although he spent the days that followed pondering them.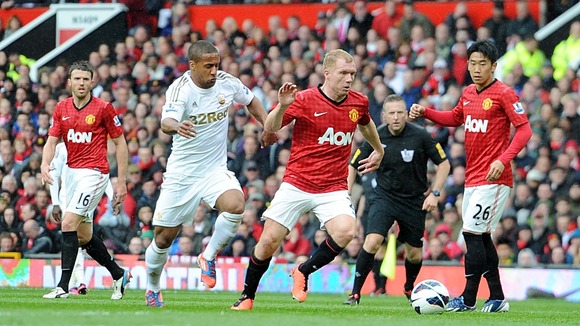 He spoke to his father and some of the Arsenal coaches before then sending former United team-mate Gary Neville a direct message on Twitter to ask for his number.
'Just go easy on him' was the response from the England coach, along with the number which Wilshere duly rang.
"He was right in a certain way," he said. "When I first burst onto the scene there was all this noise and then I got injured.
"I have had bad luck with injuries but I can't keep saying I've been injured a lot. There comes a time when you stop being a kid and I think that's what he's referring to. 'He's young, he's got all this potential ' - you have to start putting that potential in.
"This season I have improved a lot, scored a few more than I have in the past and got a few more assists.
"That side of things, you can keep the ball and you can look good but it's those stats that matter. That's what I have to build on."
Wilshere was not the only focus of Scholes' comments in March. He also criticised Arsenal as a whole for a lack of discipline, characters and leadership - traits they will need this weekend in the FA Cup final against Hull.
The Wembley showdown offers Wenger's side the chance to win a first trophy since 2005, when Scholes missed the penalty to hand Arsenal the FA Cup.
"We've been here before in the Carling Cup," Wilshere said. "No disrespect to the Carling Cup but this is bigger than the Carling Cup.
"The FA Cup is a trophy that, when I grew up, you remember. I won the FA Youth Cup so it's right that we go on and win this.
"We don't have to prove we have leaders to win this - we just have to win it."
Wilshere may well start the final from the bench on Saturday, having only returned from a nine-week injury absence as a second-half substitute in the season finale at Norwich.
The midfielder has been out with a broken foot sustained in a challenge with Daniel Agger during England's friendly win over Denmark.
It is an injury that meant "there were a few times" Wilshere feared for his World Cup place, but that was assured when Roy Hodgson named his 23-man squad on Monday.
"It was touch and go but I knew when I did it that it would take six weeks to heal and then a couple of weeks to get fit," he added.
"I knew those two weeks would be important and so I worked hard and got back."