Five players who Arsenal manager Arsène Wenger could make early swoops for this summer
by Nick Ames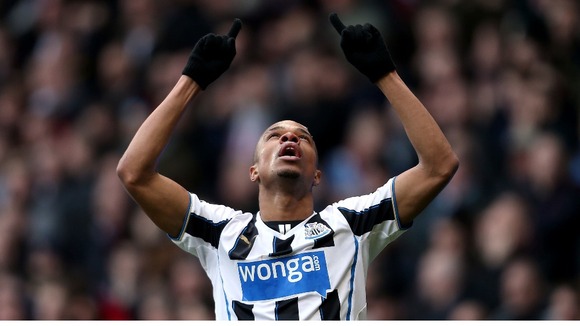 It wasn't for nothing that Arsène Wenger described Saturday's FA Cup Final win over Hull, his fifth as Arsenal, as "more important" than those that preceded it. Victory lifts a huge weight of pressure off the Gunners' shoulders; it also turns their attentions to an equally big challenge - a successful summer in the transfer market.
When the euphoria settles down, Wenger will be well aware that Arsenal need a handful of new signings in order to push on and make serious challenges for the Premier League and the Champions League title that still eludes him. The rumours haven't taken long to begin, so here are five players who could end up wearing a cannon on their chest next season: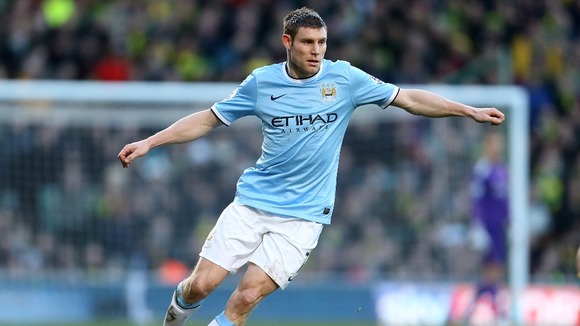 James Milner
Midfielder, Manchester City
On the fact of it, Milner - linked with the Gunners after apparently requesting a move from Manchester City - would not be a particularly Wenger-esque arrival. The midfielder's image is one of perspiration over inspiration, and he was far from a regular starter in Manuel Pellegrini's title-winning side.
Yet the stigma surrounding Milner is perhaps unfair - there is a reason why numerous managers, Fabio Capello and Roy Hodgson among them, have hung their hats on him over the last decade. As well as being technically better than he is widely given credit for, Milner is a tactically-astute footballer who knows how to win - as his involvement in four major titles for City has indicated.
While his versatility would appeal to Wenger, the prospect of a central berth in Arsenal's midfield could benefit both parties. Mikel Arteta and Mathieu Flamini require competition - at the very least - in the engine room, and Milner has both the drive and the savvy to get the Gunners moving from deep. Known as a model professional in the dressing room, too, he could just provide an extra level of knowhow in a vital area of the pitch. If he is available at a mooted £10m, Arsenal could do far worse.
Read: Get the latest World Cup news from ITV Football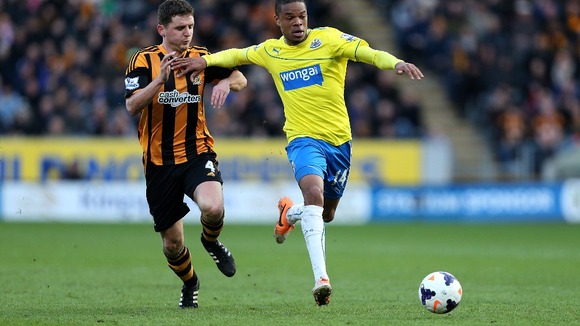 Loic Remy
Striker, QPR
Regardless of what Wenger spends this summer, he is unlikely to shake off his reputation for loving a bargain. Remy would be exactly that: 14 goals in 26 Premier League appearances for a stodgy Newcastle side was a mightily impressive tally, and the Frenchman's contract with parent club QPR is thought to contain a buyout clause at around £15m, making him an enticing-looking option to boost a strikeforce that the Arsenal manager knows needs reinforcing.
QPR's possible return to the Premier League - they face Derby in the Championship play-off final this Saturday - could stick a spanner in the works, but Remy is unlikely to resist the lure of a bigger club. Arsenal would fit the bill: the Gunners' over-reliance on Olivier Giroud has been well documented, and they lack a central attacker with genuine pace and ability to worry defenders on the ground. Remy is quick, but involves himself well outside the box too - and is capable of scoring a remarkable variety of goals, too. Now 27, he would be joining Arsenal at the start of his peak years - and would leave Wenger with plenty more money for summer investment, too.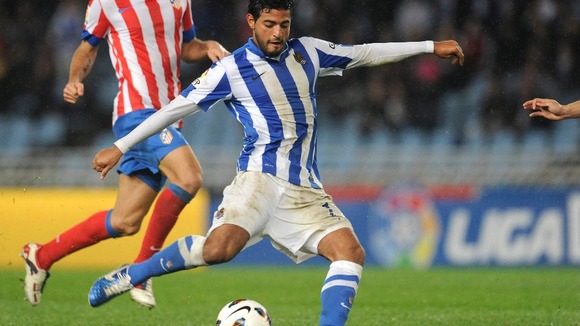 Carlos Vela
Striker, Real Sociedad
Did we mention bargains? Here's just one more - and perhaps the biggest of all. Vela blew hot and cold during his first spell at Arsenal, returning from a series of loans in Spain to earn himself a reputation as a master of the chip but little more. Wenger never lost faith in his natural talent, once describing him as being among the best finishers he has ever seen, but the Mexican failed to adapt convincingly to Premier League football and was allowed to leave for Real Sociedad after spending the 2011/12 season there on loan.
Fast-forward two years, and Vela has become one of the most feared attackers in La Liga, 16 goals in 37 league appearances helping the Basque side to seventh place last term. Now 25 and a more mature character than in his first spell in London, Vela has suggested that Arsenal have a buy-back clause to regain his services at a cut price - and reports claim that they are prepared to activate it. With Lukas Podolski's future in doubt, the appeal of a technically gifted forward who can operate in left or central areas is obvious - and if Vela can hit the ground running in England this time around, his could be a fascinating return to the fold.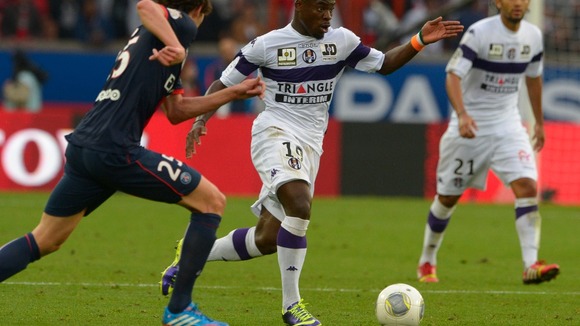 Serge Aurier
Right-back, Toulouse
Saturday's success might have improved the will on both club and player's sides to fix up a new contract for Bacary Sagna, stalwart of seven seasons at Emirates Stadium, but the odds still appear to be that he will move on. In that case, the right-back position shoots to the top of Wenger's priority list - with doubts existing that Carl Jenkinson is ready to step directly into Sagna's shoes.
At 21, Aurier is younger than Jenkinson, but the Toulouse player has established himself as one of Ligue 1's most promising talents and has been strongly linked with the Gunners in recent months.
He has already nudged former Arsenal right-back Emmanuel Eboue out of the Ivory Coast's starting eleven since making his international debut a year ago, and is a good bet to feature prominently in their World Cup campaign. Aurier's effectiveness going forward will appeal to Wenger, who would probably like more of a goalscoring contribution from his current full-backs - he scored six goals in Ligue 1 last term, five of them coming after January, and earned a place in the league team of the year.
Read: One to Watch - Serge Aurier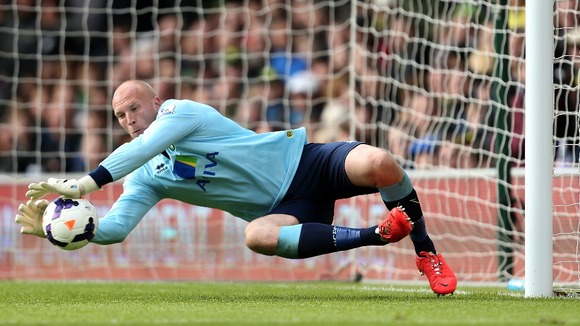 John Ruddy
Goalkeeper, Norwich City
Ruddy's might not be the most glamourous name to link with the Gunners, but it makes some sense. Lukasz Fabianski looks certain to leave north London this summer, the perennial understudy's contract ending on a high with a starting position on Saturday at Wembley. Arsenal will require a goalkeeper who can compete with Wojciech Szczesny while understanding that the Pole is likely to start 2014/15 between the posts - and Ruddy, fresh from relegation with Norwich, could fit the bill.
The Canaries' goalkeeper felt sore at missing out on England's World Cup squad, pointing out with some justification that he had kept 12 clean sheets for a side that eventually went down. Although none of them came against Arsenal, he made a couple of stunning saves when the Gunners visited Carrow Road on the final day of the season, and Wenger will be fully aware of the 27 year-old's capabilities.
Ruddy would be a Chelsea player by now if the Stamford Bridge side had increased their bid of around £6m for the 'keeper last summer. Although Norwich are hardly cash strapped, a similar figure might be tempting this time out - and Arsenal would be getting a confident, calm presence who knows the league well.