Wycombe not worried about Bristol Rovers claim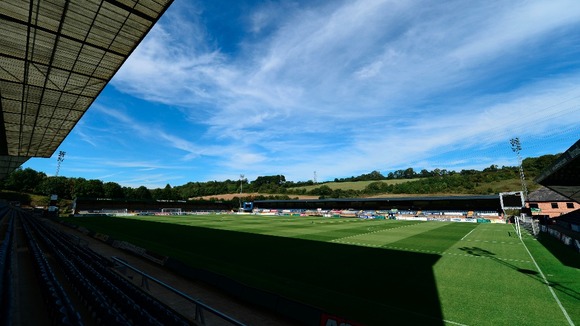 Wycombe are confident they will not face a points deduction for allegedly breaching the Football Association's rules on third-party ownership.
Bristol Rovers are set to tell the Football League and Football Association that Wycombe should be deducted points and relegated to the Conference in their place as they believe they broke the third-party ownership rules during the sale of Matt Phillips in 2010 and 'possibly other players'.
The winger's transfer to Blackpool has already seen Wycombe fined £10,000 after they admitted breaching the FA's regulations in relation to player agent activity. They decided not to appeal their fine at a disciplinary hearing and were keen to stress they are now under new ownership.
But having read the fresh claims about different FA rules being broken during the evidence in that hearing the Blues expressed their confidence that Rovers' claims will not go any further.
"We will, as always, fully cooperate with the Football League and the Football Association in any investigation into this matter, but we are fully confident that there is no case to answer," it read.
In a dramatic final day of the League Two campaign last month Rovers fell out of the Football League for the first time in their history on goal difference, with the Chairboys surviving by the same method.
And on Tuesday afternoon Rovers stunned supporters of both clubs by revealing their plans to send a formal complaint.
"It has come to the attention of Bristol Rovers FC that Wycombe Wanderers FC appear to have breached FA rules on Third Party Ownership," their statement read.
"It's current chairman, in giving evidence at a recent FA Disciplinary Hearing, appears to have admitted a serious breach in respect of the player, Matt Phillips (and possibly other players).
"The result of this led to Wycombe wrongfully obtaining a competitive advantage over Bristol Rovers.
"Without this, Wycombe rather than Bristol Rovers could have been relegated.
"Bristol Rovers were relegated merely on goal difference, and as the breach, if proven, would have almost certainly led to a points deduction, Bristol Rovers have instructed specialist sports lawyers together with Nick De Marco, a leading sports barrister, to draft and send a complaint to both The Football League and The Football Association."