Cesc Fabregas denies he was forced out of Barcelona when moving to Chelsea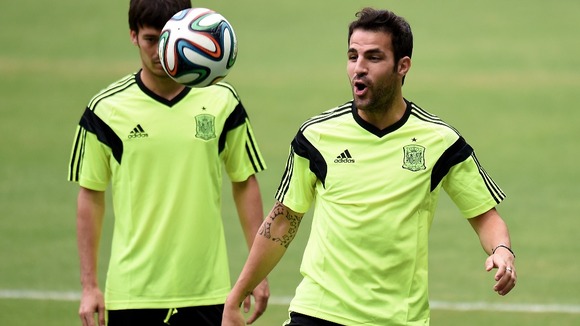 Cesc Fabregas has denied he was forced out of Barcelona, revealing he made the decision to leave the Catalan club himself.
The Spain international signed for Chelsea for around £30 million after former club Arsenal decided against re-signing him, but the midfielder insisted he is excited about joining Jose Mourinho's side, and admitted he was keen to leave Barcelona after three seasons in which he ultimately failed to live up to expectations.
"There was a certain point when I took the decision and spoke to Zubi (Andoni Zubizarreta, director of football) and the president (Josep Maria Bartomeu) and asked them to help me make the best decision," Fabregas told Spanish radio station Cope.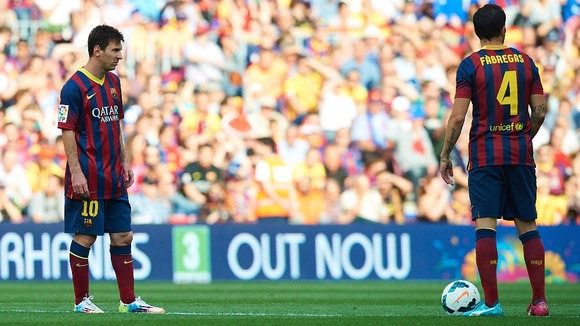 The midfielder scored 42 goals and provided 45 assists in three seasons with Barcelona, but failed to convince the Nou Camp faithful, and often found himself on the receiving end of fierce criticism from fans.
He admitted: "There were many, many factors. My numbers weren't bad, but it's true that in big games I didn't manage to find those goals or assists.
"But I leave satisfied. I have played with my friends and experienced incredible moments in the Nou Camp and outside. For me it was a great period. But it's over and I wanted to find something new. I left, I asked to leave."
Fabregas is also looking forward to returning to London, where he spent eight years as an Arsenal player.
"I know I'm going to be happy. It's important that everything goes well on the pitch but I lived in London for eight years, I have a house there and my friends. It's only an hour and a half from Barcelona, but I'm going to a new club and I'm sure it's going to go well."