West Brom and Irvine take lead in Lescott chase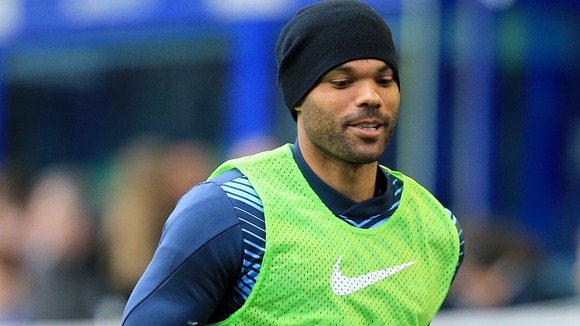 West Brom are in negotiations with former England defender Joleon Lescott as new Baggies head coach Alan Irvine looks to secure his first signing in the job.
Centre-back Lescott, 31, is out of contract this summer after five years with Manchester City.
He was previously at Everton and worked there with Irvine, who it was confirmed at the weekend was leaving his position on the Toffees' coaching staff to take over as Albion boss.
And at his official West Brom unveiling press conference on Wednesday, Irvine said: "There is an interest in Joleon, without a doubt.
"He is a player I know well - I obviously had a number of years with him at Everton.
"I've had a great working relationship with Joleon in the past. Coincidentally, I saw him towards the end of the season when Manchester City played Everton and I had a chat with him then - of course, I didn't know any of this was happening at that particular time.
"I believe negotiations are going very well at this particular moment. So hopefully we are able to meet Joleon's demands."
The 55-year-old Scot, who has signed a 12-month rolling deal at The Hawthorns, said: "Obviously there are a number of issues, but Joleon has said he would be more than happy to work with me again - so if that helps, then fantastic.
"The great thing is that you have to know the personality and the character of the players and I know Joleon really well. I have no doubts on that side and I think everyone knows what a good player he is.
"He is a great character, a great personality and a terrific professional. The more of those we can have, the better, although I believe there are a number of very good professionals at the club.
"I don't look to bring in one person who will run the dressing room, but the better the characters you bring in, the better the chance you have of having the right mentality."
West Brom to face Sunderland on opening day