Giampaolo Pazzini has high hopes for hitting back from injury and impressing under Filippo Inzaghi at AC Milan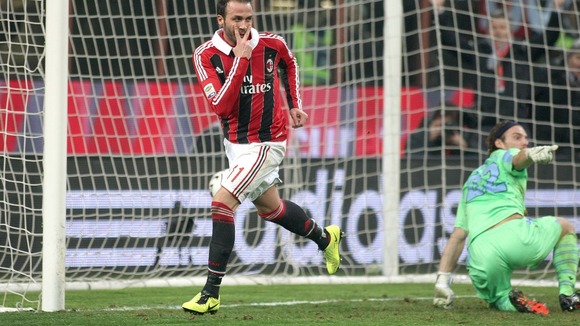 AC Milan striker Giampaolo Pazzini has revealed he is looking forward to working under new manager Filippo Inzaghi and has high hopes for the forthcoming season.
Pazzini notched just three goals in 21 appearances for the Rossoneri in an injury-hit 2013/14 campaign as they finished a disappointing eighth in Serie A under the guidance of Inzaghi's predecessor Clarence Seedorf.
Inzaghi, the club's former youth team coach and one of their most decorated players, succeeded the Dutchman earlier this month and has been charged with the task of bringing the glory days back to the red and black half of Milan.
Pazzini hopes to put last season's disappointment firmly behind him and flourish under Inzaghi, who scored 126 goals in 300 appearances for Milan.
He told the club's official website: "I hope to work well and have a good feeling with Inzaghi, I never played with him but I appreciate his obsession.
"It is important to take care of every little detail. I am to be trained by those who have played in my role in an incredible way.
"I am very motivated, I am coming off what was not a great season in terms of results, for the fact that I did not play that much, and because I was injured. I hoped that I would have played more when I got fit again."