New Manchester United signing Ander Herrera will be sorely missed by Athletic Bilbao and a treat for the red devils
by Will Unwin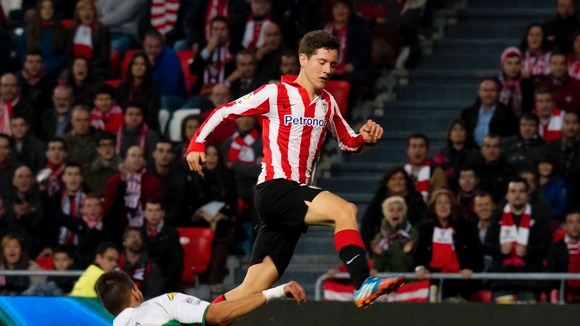 As gestation periods go, nine months seems an appropriate length of time to wait on the arrival of a midfielder messiah.
Last September Manchester United, in farcical circumstances, failed to complete a deal on transfer deadline for Athletic Bilbao maestro, Ander Herrera, but it seems that the Old Trafford club have finally got their man.
Since then, Herrera and the Premier League side have had contrasting fortunes. Whereas the former Zaragoza man has seen his current club reach the Champions League for the first time since 1997, United spent the campaign struggling to cope in the post-Ferguson era.
After the move collapsed, Herrera struggled to concentrate for a month, not helped by new Athletic boss Ernesto Valverde changing his position to a more attacking one.
Once he forgot his failed move to England, Herrera and Athletic proved to be a force to be reckoned with in La Liga, eventually finishing behind Atletico Madrid, Barcelona and Real Madrid to qualify for the Champions League.
Alongside Mikel Rico and recent Spain call-up Ander Iturraspe, the Athletic trio dominated teams in the middle of the park in La Liga, with Herrera at the front creating chances for the club's main attacking threat Aritz Aduriz and dictating play for the Basques.
The hard work of Rico, coupled with Iturraspe's discipline at the base of the midfield, allowed Herrera to express himself going forward, being the man that linked defence and attack with his ingenuity and smart use of the ball.
His intelligence on the pitch comes to the fore when he is in tight spaces, being able to find a neat pass, keeping the tempo of the game in the favour of the side he is operating in, making him a key figure for Athletic last season.
He's not prolific from midfield, something United still lack, as their current crop fell way short in requirements under David Moyes. Herrera found the back of the net five times in 33 appearances, in addition to five assists, as Athletic finished fourth in La Liga, but looks to have more intent in the final third, so goals should start to come more frequently.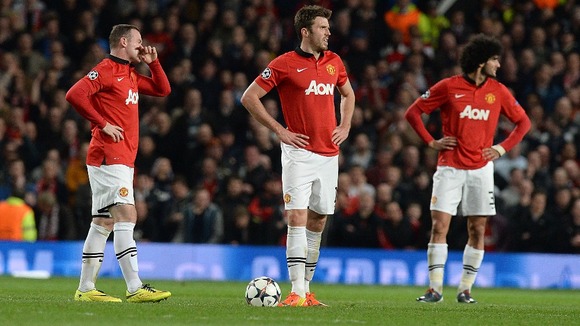 In addition to his ability on the ball he isn't afraid to mix it with the more physical midfielders, picking up seven yellow cards and even more arguments with opponents during last season.
Following a year playing as a No.10 for Athletic, it is likely he will revert to his preferred deeper role under Louis van Gaal, where he can continue to flourish and potentially replace Paul Scholes at club level and the Middle East-bound Xavi on the international scene for Spain, as he will be able to see everything in front of him.
United won't be getting your run-of-the-mill human being either, they will acquire an intelligent young man, who analyses the game superbly and is in touch with the feeling of fans, making him a popular figure amongst supporters.
As Michael Carrick looks to be coming towards the end of his career, Marouane Fellaini seems to be out of his depth, and Tom Cleverley continues to be Tom Cleverley, it is likely that this won't be Manchester United's final midfielder addition of the summer, but it's a strong sign of intent from van Gaal, whose impressive Dutch team have given a glimpse of what sort of side Herrera can expect to play in at Old Trafford, something that must have attracted him to England.
As markers go, Herrera is a good one for Manchester United to put down early on in the transfer window. United are expected to do a lot more business over the summer in order to regain their status as one of the top teams in the country and the Basque is potentially the answer to a midfield quandary United have been unable to work out for many years.