Player profile: Dusan Tadic
by Kevin Bakx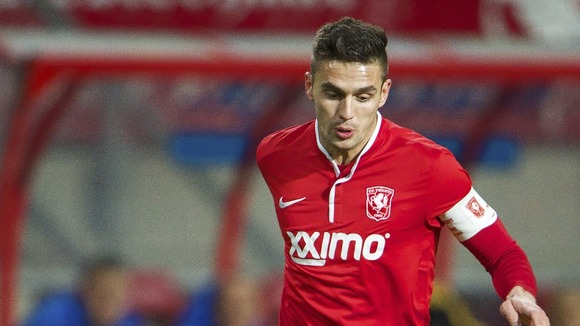 Costing a significant fee, just who is Dusan Tadic?
Tadic grew up in a small town named Backa Topola, located in the North of Vojvodina, near the Hungarian border. A town that was, before Tadic's rise, known for bringing tall striker Nikola Zigic into the football world. At the age of 14, Tadic was scouted by Vojvodina whilst playing for local side AIK Backa Topola and eventually joined the Vosa that summer.
Four years later, the creative winger would go on to make his debut in the Serbian SuperLiga, playing 28 games and scoring 4 times in his debut season. In the following seasons, the amount of first team minutes and goals would steadily rise each season. In the meantime, the young winger also gained valuable international experience by playing in the Europa League and making his debut for the Serbian national team.
In the summer of 2010, Eredivisie side FC Groningen paid an amount of € 1.23 million to Vojvodina to acquire the services of the creative Serbian. In hindsight that fee was an absolute steal because Tadic would go on to have his break-out season in Holland, storming the Eredivisie with a hunger for glory by netting 7 times and assisting a team-mate 22 times through the season.
The following season at Groningen, he again scored 7 goals and gave 10 assists in total, proving his importance for the side once more. His numbers, combined with his unrivalled ability to see the cross or through ball before anyone else saw it, eventually reeled in bigger sides and in the summer of 2012, Twente spent an insane high amount of € 7.7 million to bring him to Enschede.
The following season at Twente, there were low expectations after last year's disappointing run (Twente finished 6th after ending 2nd the year before and winning the league before that) and the departure of starlet Luuk de Jong and Ola John. But in the shadows of disappointment, Dušan Tadic worked his magic and rebuild the Twente side into a dangerous side going forward due to his new-found playmaker role up front.
Drifting in between the wings and midfield, the Serbian found himself in space often and used that free role to score 16 times and assist 22 goals in all competitions, proving to be the key outlet that Twente had lacked ever since Kenneth Perez departed from the Grolsch Veste.
Last season once again re-affirmed what all avid Eredivisie followers knew; Dušan Tadic is the best player currently walking around in the Eredivisie. Playing 33 games, he scored 16 goals and assisted 14 team-mates into netting; making him the most valuable outlet in the league once again. Despite lacking pace, Tadic's statistics really tell how talented a player he is.
In the 2013-2014 season, Tadic amassed an average of 4 key passes per game. That's a staggering amount, considering the second highest ratings are those of Chelsea-loanee Piazon and Quincy Promes (both on 2.7 key passes per game). Next to that, Tadic also recorded an average of 0.5 accurate through balls per game and had the 2nd most accurate crosses per game in the league with 1.9 per game. Combine all that with a passing accuracy of 79.3% and you have yourself a real handful for any defence.
Knowing all of this, it's no surprise Ronald Koeman is willing to part with a generous sum of money to bring the Serbian to Southampton. Tadic is a modern playmaker pur sang, being able to ply his trade from out wide and find pockets of space between the lines that others cannot. Add that up to his stellar cross and you have a player that is, potentially, quite suited to the English game whilst also possessing the ability to play in The Saints' "continental" game. A master key, made to unlock defences at will.
(Credit to Opta Sports through WhoScored.com and Transfermarkt.co.uk for the data used in this article))
Kevin Bakx is a writer for BeNeFoot.net, a website specialized in Belgian and Dutch football. You can find him on Twitter @OracoloDiCalcio