Villa's outlook is bleak
by Alexander Netherton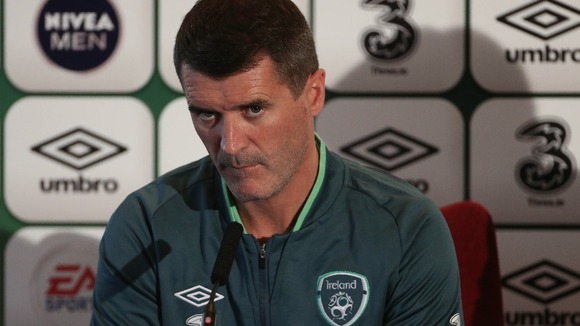 Aston Villa seem to have set out to underwhelm in the transfer market with such vigour that relegation looks a distinct possibility.
So far this summer, Villa have completed the signings of Philippe Senderos and Joe Cole, and have added Roy Keane as their assistant manager. They are rumoured to be closing in on Kieran Richardson and Nicklas Bendtner, two more disappointing potential transfers. If this were a decade ago, Aston Villa could be looking forward to a team reinforced with some of the most promising young players in the Premier League. Instead, they have players who have almost all failed to fulfil their potential. And Roy Keane.
Philippe Senderos was brought to Arsenal a decade ago, rumoured to have interested Real Madrid before he made his decision, but never made the most of his talents - not once did he play over 40 games in a season for the side. He is by no means a bad player, but is demonstrably lacking in most areas of the game - positioning, pace and decision-making - that are vital for a defender. If Senderos has been brought into to replace Ron Vlaar, who Spurs are apparently keen on, or to partner him, it makes sense in some sense: at 29, he has experience in the Premier League and in Serie A with AC Milan. More reasonably, it doesn't make sense: he has yet to prove he is a solid defender, something a flimsy and wan Villa are desperately in need of.
You can make the same case for Richardson. Initially impressive as a youngster at Manchester United, he failed to improve sufficiently, incurring Roy Keane's and fans' ire with his attitude and slack performances. He then moved to be managed by Keane at Sunderland, and then moved on to Fulham, where he was one of the most regular performers in a side which was demonstrably not good enough for the Premier League. With Charles N'Zogbia, should he return from injury, Gabriel Agbonlahor and Andreas Weimann his only serious competition on the wings, he could well feature in attack for Villa. As Antonio Luna and Nathan Baker, fundamentally a central defender, are his competition at left-back, he may also be asked to provide experience in defence. Unfortunately for Villa, he is not experienced at succeeding in either position.
Further forward, Liverpool legend Joe Cole has moved from his boyhood club, West Ham, where he was often injured or out of form, to provide flair and creativity. However much he is famous for his trickery when he came to prominence as a teenager for West Ham, the fact remains that his best seasons came when Jose Mourinho asked him to stop mucking about and play as a disciplined right-winger. After a number of injuries, he was no longer able to carry this out, and moved on to Liverpool, earning a generous five-year contract. It is not too much of an exaggeration to suggest that his career in English football essentially stopped there, and the praise he received for his stint at Lille rarely accounted for the low standard of much of Ligue 1. Returning to West Ham, he failed to establish himself in what was a stunningly one-dimensional if effective side. Villa fans should be concerned if Lambert really believes that Cole is the answer, rather than making the most of tight financial circumstances. As Randy Lerner prepares the club for a sale, there are relatively little funds for new players, and Lambert has been asked to achieve progress out of financial thin air. Treading water in terms of quality will be difficult enough, and may result in relegation anyway.
Nicklas Bendtner's signing appears likely, too. A joke on the internet, and one who has played for Villa's arch rivals, Birmingham City, he was kept out of Arsenal's side by Olivier Giroud, a player with no more natural ability that the Dane once had, and Yaya Sanogo, who has at times appeared like he is still learning the rules of the game. If he ends up as the replacement for Christian Benteke, then everyone at Villa might as well give up and go home.
Richardson, Cole, Bendtner and Senderos. They are evidently not the players to improve Aston Villa. Lambert might be the manager to improve them, but not in these circumstances - and now he has Keane by his side, possibly behind his back, ready to offer 'support'. There are few ways this season does not end with Lambert removed, and Keane installed in his place. Given Keane's performance at Ipswich and Sunderland, it might do little more than change who is in charge as they are officially relegated, rather than whether they are or not.