Transfer rumours: Liverpool and Spurs linked with Bertrand, Davies and Bony as Arsenal move for Remy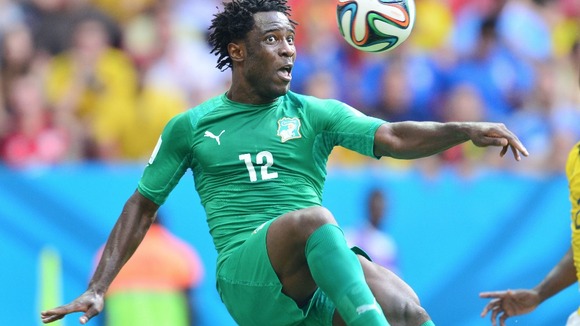 Tottenham appear to be at it again. Like a bunch of naughty schoolboys peeking over the shoulder of the class swot, the North Londoners have been casting an eye over Liverpool's homework and coming up with suspiciously similar answers.
Take question one: where can we find a decent left-back? Liverpool reckon they've found the answer, and have tabled a £6m bid for Ryan Bertrand of Chelsea, for whom the Stamford Bridge outfit want £8m. But Spurs are also interested (Express).
Should Chelsea decline to do business, the Reds will apparently turn to Swansea's left-back, Ben Davies. However, they could face competition from Spurs (Telegraph).
Question two concerns attacking reinforcements. Again, Liverpool think they have the solution. Lille's Divock Origi has apparently been seen at Melwood, and is believed to be close to agreeing terms on a £10m deal. Tottenham, though, also feel signing the young Belgium forward would be a good idea, and are hoping to scupper the transfer (Mail).
Then there's question three: who can we find to replace Luis Suarez? Liverpool think Wilfried Bony, who bagged 25 goals for Swansea last season, and is understood to have a £19m release clause in his contract, looks a good bet. But Spurs – who, incidentally, don't even need to replace Suarez, what with not having the Uruguayan on their books in the first place – are also keen on the Ivory Coast front man (Mirror).
Elsewhere in North London, Arsenal – not content with the capture of Alexis Sanchez from Barcelona, and the refusal of Real Madrid target Sami Khedira to sign a new contract at the Bernabeu (Daily Star) – are plotting an £8m move for QPR hit man Loic Remy (Independent).
And moving to the actual North – via the Midlands, where Aston Villa are hoping to complete a deal for Fulham midfielder Kieran Richardson (Mail) – Everton have lodged a £4m bid with Hungarian side Ferencvaros for Bosnia midfielder Muhamed Besic (Mirror).