Boss Riga set to leave Blackpool after five weeks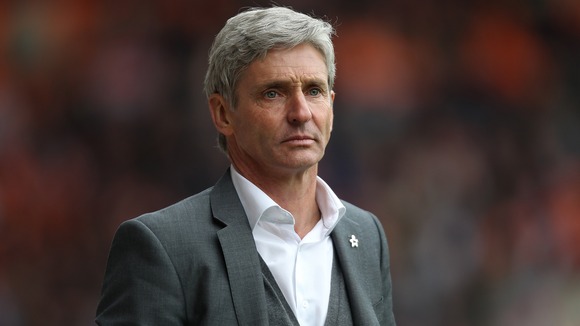 Joe Riga is set to exit Bloomfield Road just five weeks after taking the job as Blackpool head coach.
The former Charlton boss had become increasingly disillusioned by the chairman Karl Oyston's inability to secure his prefer transfer targets.
Oyston could sack Riga if he does not leave of his own accord, with the two having crisis talks on Wednesday.
Blackpool only have eight players on the staff at the moment with just four weeks to go until the side's opening day fixture with Nottingham Forest.
Their pre-season trip to Spain was cancelled by Riga citing a lack of players, as he ran the rule over a number of trialists at the club's dilapidated Squires Gate training ground.
Oyston is expected to feel the wrath of fans, as their anger increases at how the club is being run.