Harry Redknapp: Too many young players lack desire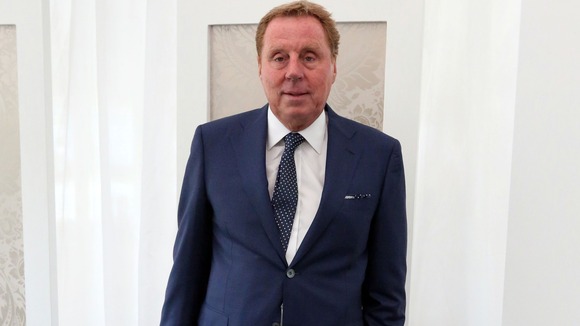 Harry Redknapp believes England's promising youngsters are failing to make their mark because they get too much too soon.
There have been several false dawns for a number of talented teenagers, even if England coach Roy Hodgson included a number of young players in his World Cup squad.
The likes of Raheem Sterling, Ross Barkley and Luke Shaw were all given a chance to shine in Brazil with other young talent such as Jack Wilshere, Danny Welbeck and Alex Oxlade-Chamberlain also involved.
But, with photographs emerging of Wilshere smoking a cigarette on his post-tournament holiday and Sunderland striker Connor Wickham reportedly spending £17,500 on a bottle of champagne on his own break, there are still plenty who question the desire of such players.
And Redknapp, who had West Ham midfielder Ravel Morrison on loan last season - another player who has been held back by off-field issues - is certainly one of those.
"We've had too many the last few years, for whatever reason," the QPR boss said.
"I don't know if it's the mentality because they get so much so early. I saw a kid the other week buying £17,000-worth of champagne, what's that about?
"Let's be honest; he wouldn't know an Asti Spumante from a £10,000 bottle of champagne - like I wouldn't, it's a load of cobblers. From where we have come from, what would we know?"