England won't leave FIFA says Dyke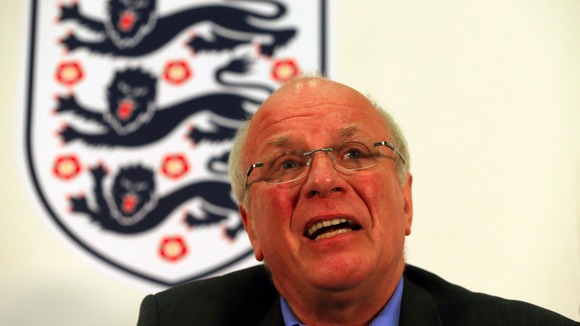 Greg Dyke admits the FA is unlikely to back Sepp Blatter if he stands for re-election as FIFA president, but says England will not walk out of the governing body to bring about change.
The FA chairman gave evidence to the Culture Media and Sport (CMS) select committee on Tuesday regarding the bidding process for the 2022 World Cup in Qatar, which has been plagued by allegations of corruption.
Dyke, who was appointed FA chairman in March 2013, called for thorough reform of FIFA but admits it is unlikely to occur while Blatter remains in post.
"We think there's a limited amount of time someone should sit on the FIFA executive," Dyke said.
"We voted in favour of that but most voted against it. It's that sort of reform that is needed to make sure we get proper turnover.
"Hopefully a new president coming in would take a look at the whole structure.
"A lot of the European FAs made it clear they didn't support Blatter but I'm afraid from the rest of the world he has overwhelming support.
"If he runs again he will win, but I think it's unlikely we at the FA would vote for him."
Dyke described the FIFA congress in Sao Paolo last month as like "something out of North Korea" while UEFA president Michel Platini has also withdrawn his support for Blatter's re-election.
Dyke revealed the FA would not be bidding for FIFA tournaments while Blatter remained in charge.
"We've already taken the decision that we will not bid for FIFA tournaments - our decision is we will concentrate in the years ahead on bidding for UEFA tournaments," Dyke said.
"Would we leave FIFA? Not on our own, no. I don't think we should walk out of FIFA because within a week everyone has forgotten you.
"I don't think that sort of gesture-politics would help. I think trying to reform through UEFA and from the inside is the better way forward."