Van Gaal: Man United squad is broken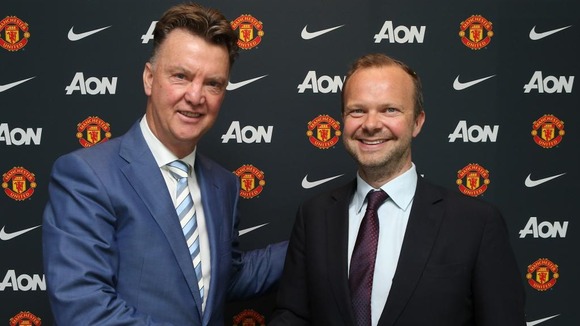 Manchester United manager Louis van Gaal thinks he has inherited an unbalanced and "broken" squad from David Moyes.
Van Gaal, speaking in his first English media interview of United's tour of the USA, denied the idea that succeeding Moyes would be easier than following Sir Alex Ferguson, who won 13 titles in 26 years at Old Trafford.
In Van Gaal's eyes, Ferguson left Moyes with a team of winners. He says he is inheriting a "broken" squad awash with attacking midfielders.
"No,'' Van Gaal said when asked whether following Ferguson would have been harder.
"I don't agree. I had to follow Bobby Robson at Barcelona the year after he won three titles and there wasn't a problem (Van Gaal won the league that year).
"When there is success you have a very good squad, and now I have to follow and the squad was broken I think.
"When you look at the squad, there is quality. There is (Wayne) Rooney, (Robin) van Persie, (Javier) Hernandez, (Danny) Welbeck, but you also see Juan Mata, (Marouane) Fellaini, and you see (Ander) Herrera. There are a lot of players that can play in the same position.
"It is not in balance. It's more difficult to succeed in a difficult situation than in a fantastic situation.''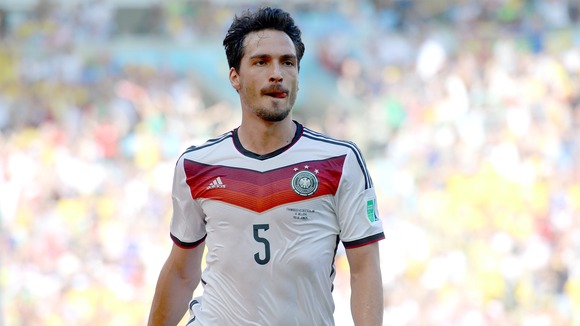 Van Gaal will look to address the imbalance in his squad by signing at least two players over the next three weeks.
Van Gaal is interested in signing Thomas Vermaelen and Mats Hummels.
United have been told they will have to stump up £79million to sign other target Kevin Strootman from Roma while Real Madrid are also demanding a big fee for Angel Di Maria, who is also on the club's radar.
Van Gaal insists he will not pay over the odds for any transfer targets though.
"I don't buy players for the sake of buying players," he said.
"I buy players to improve my selection.
"Now I don't know if we will play (5-3-2) or 4-3-3.
"If I play 4-3-3 I need more specialists in the wings and attackers and then we have to buy another kind of player."