Man City boss Manuel Pellegrini defends his club's summer transfer dealings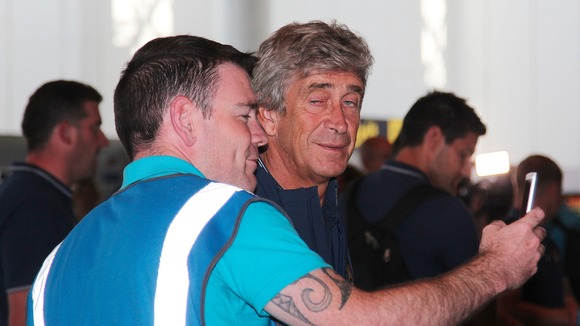 Man City boss Manuel Pellegrini has declared his happiness with the club's summer transfer window dealings so far - and confidence that they have all been above board.
Over the last few days the spotlight has been on City's recruitment of Frank Lampard and Bacary Sagna following comments made about both signings from Arsenal manager Arsene Wenger.
Former Chelsea midfielder Lampard has arrived at the Etihad Stadium on loan until January from New York City FC - Manchester City's American sister outfit, who the 36-year-old England international signed for earlier this summer.
The Barclays Premier League champions were in May hit with sanctions from UEFA for breaching financial fair play rules, and when asked about the Lampard deal, Wenger said: ''Is it a way to get around the fair play? I don't know."
The Frenchman has also subsequently suggested that his compatriot Sagna's move to City this summer following the conclusion of the full-back's contract with Arsenal was "agreed a long time ago".
But asked on Friday if he was happy that everything as far as the Lampard and Sagna deals were concerned had been done correctly, Pellegrini - whose side face Arsenal in the Community Shield at Wembley on Sunday - said: "I think so."
The Chilean added that he was "surprised" by Wenger's comments, and also said: "I think as managers we have enough problems with our own teams to be talking about other teams.
"The only thing I can say is that we have important restrictions about the amount of money we can spend, and Frank Lampard was a free player - we didn't spend any money in bringing him from New York City to Manchester City."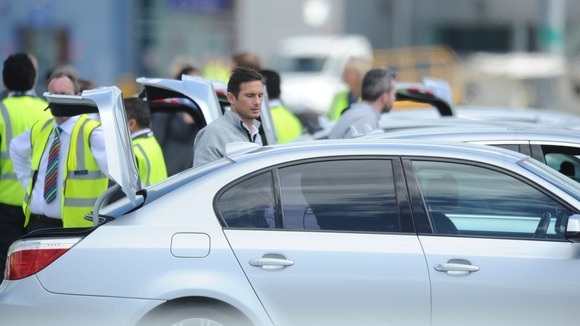 Pellegrini is baffled by any negative reaction there has been to Lampard's move, including from Chelsea fans that might be upset to see him at a Premier League rival after 13 years at Stamford Bridge.
"I don't understand the reaction of Chelsea fans who say he is a traitor," Pellegrini said.
"The problem was not that Frank Lampard did not want to sign another contract with Chelsea - Chelsea didn't want him any more.
"He is a competitive player, he will be important for our team and we didn't spend any money on him, so the rules of financial fair play don't have any relation with Lampard."