Premier League season preview: Arsenal - predicted finish 3rd
by Nick Ames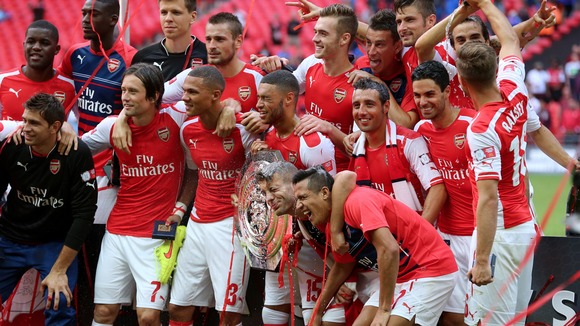 Predicted finish: 3rd
Transfers so far:
Ins: Alexis Sanchez (Barcelona, £30m), Calum Chambers (Southampton, £16m), Mathieu Debuchy (Newcastle United, £12m), David Ospina (Nice, £3m), Elias Chatzitheodoridis (Mas Kallitheakos, Undisclosed), Hugo Keto (HJK Helsinki, Undisclosed), Ben Sheaf (West Ham, United, Undisclosed), Georgios Spanoudakis (Barcelona, Undisclosed)
Outs: Johan Djourou (Hamburg, £2.5m), Thomas Eisfeld (Fulham, Unidsclosed), Zak Ansah (Charlton Athletic), Lukasz Fabianski (Swansea City), Zachari Fagan (Welling United), Bacary Sagna (Manchester City), Chuks Aneke (Zulte Waregem), Wellington Silva (UD Almeria, Loan) Nicklas Bendtner, Daniel Boateng, Chu-Young Park, Leander Siemann (All realeased), Carl Jenkinson (West Ham, Loan)
New signings - the verdict:
Arsenal got what appears to have been most of their business wrapped up unseasonably early, and perhaps in declining order in terms of stardust.
Alexis Sanchez's arrival is of this Premier League season's more exciting, although it remains to be seen where he will be best deployed – and there does remain a nagging doubt that the Chilean, an indefatigable worker along with his rapier finish, may not quite be the single-minded goalscorer some believe Arsenal need. He will provide more movement and variety in central areas than Olivier Giroud, though, and may also be more adept at freeing up space for midfielders to occupy the gaps he leaves.
Mathieu Debuchy will fit into Bacary Sagna's old right-back spot straightaway, although it remains to be seen for how long. The Frenchman's energy and willingness to support attacks will be his most important contributions to the Gunners' style, but he has just turned 29 and it is difficult to see him being a fixture for more than a couple of seasons.
David Ospina will provide Wojciech Szczesny with the competition that Lukasz Fabianski understandably got fed up of losing, and there is little reason to think that Arsenal's goalkeeping spot is very much up for grabs. Calum Chambers remains a relatively unknown quantity in defence, but impressed against Man City. Able to also play in midfield, his versatility and physical attributes will be particularly attractive for Wenger to work on. Now for the defensive midfielder they appear to be crying out for…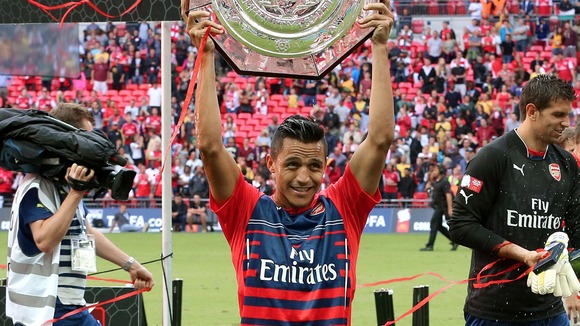 Manager:
Perhaps Arsene Wenger has successfully ridden out the biggest storm of his Arsenal career – one that, at its height, even his biggest devotees suspected he might not survive. Wenger has a spring in his step having guided Arsenal – by the skin of their teeth, but who cares? – to last season's FA Cup, and appears to have been reinvigorated since the monkey of nine trophy-less years was shrugged firmly off his back.
Although we will never know, there is a credible school of thought that he would have stepped down if the Gunners had not come back to win against Hull: the question now is whether Arsenal can move into a new era while in the same hands.
Wenger has to be given the benefit of the doubt. Long derided for not spending the money that, so it went, would allow Arsenal to compete, he has been happy to make the most of their vastly enhanced commercial income over the last year.
There is concern, though, that some old lessons are still to be learned. Arsenal are yet to employ a specialist defensive midfielder this summer, something that would appear to be a priority given the way in which they were ripped to shreds at Anfield and Stamford Bridge last season. Wenger had to take a lot of the blame for that: his side was far too open, far too idealistic. But he deserves the chance, now, to prove that his newly-resourced and confident side can push on from here.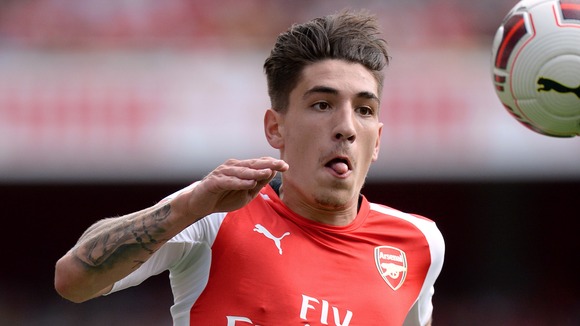 One to watch: Hector Bellerin
With Carl Jenkinson having been sent to West Ham for the season, 19 year-old Spaniard Bellerin will be Debuchy's understudy – and that is no small vote of confidence from his manager. Bellerin is, it won't be too much surprise to hear, a converted winger who scored plenty when coming through the ranks at Barcelona, and those gifts were very much in evidence during the Emirates Cup win over Benfica – when he ran amok down the right flank and provided a useful assist for Joel Campbell. If injury, suspension or loss of form grant him a place in the side, expect him to seize it.
Campbell himself also fits the 'one to watch' category, although the sense remains that Wenger does not trust the pacy, gifted Costa Rican fully and there are certainly question marks about his ability to last 90 minutes at this stage. As a hidden ace in the pack, though, he provides plenty of intrigue.
Your predictions: