Premier League season preview: Manchester United - predicted finish 4th
by Alex Netherton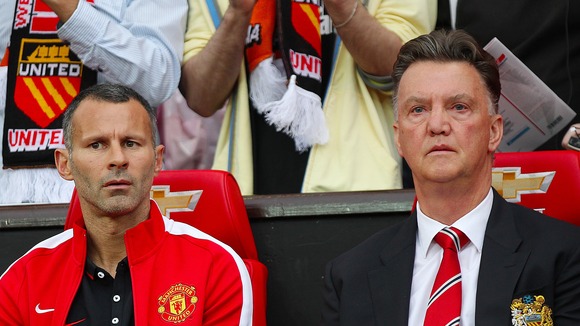 Transfers
Ins: Luke Shaw (Southampton, £27m), Ander Herrera (Athletic Bilbao, £28.8m), Vanja Milinkovic (FK Vojvodina, Undisclosed)
Outs: Alexander Buttner (Dynamo Moscow, £4.4m), Patrice Evra (Juventus, £1.2m), Bebe (Benfica, £2.25m), Jack Barmby (Leicester City), Feredrico Macheda (Cardiff City), Nemanja Vidic (Inter Milan), Louis Rowley (Leicester City), Rio Ferdinand (Queens Park Rangers), Vanja Milinkovic (FK Vojvodina, Loan
Predicted finish
Fourth - they might fail to spark, with the poverty of the squad, and end up in another embarrassing mess, but Van Gaal is starting to breathe confidence and creativity into the players at his disposal already. Additionally, the lack of Champions League distraction could allow United could fulfil their potential and recreate Liverpool's tilt at the title last year. This prediction, then, is a safe and boring seat on a fence.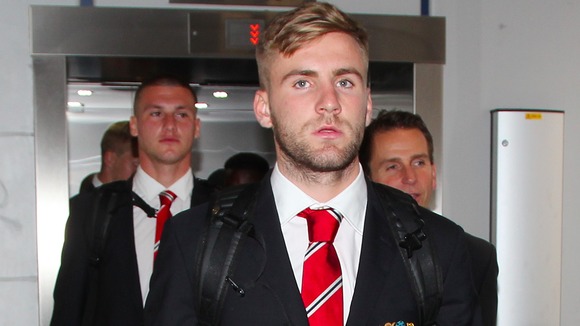 Signings
There can be little criticism of the signings made by United so far. Ander Herrera, as discussed, is precisely the signing United have needed for the past five seasons and his career has started as well as could be hoped. As Alexander Buttner left to fulfil Champions League ambitions and Patrice Evra left after being run into the ground, United have done well to sign Luke Shaw. After Chelsea expressed an interest earlier in the year, United can be pleased with a player who has the potential, ability and physique to make the position his own for the next decade. His attacking play is more impressive than his defensive capabilities, and he is perhaps fortunate that he looks most likely to play as a wing-back rather than a full-back this season, where defensive shortcomings are less problematic. Rumours about Van Gaal being dissatisfied with his fitness, though, are an early warning that he still has much to achieve, and a fair distance to improve. At 18, these are acceptable weaknesses, far outweighed by his talent.
The problem is not the signings, but the lack of them. United need two more centre-backs to provide experience and competition for the inconsistent and injury-prone Chris Smalling and Phil Jones, neither of whom look comfortable on the ball. With Darren Fletcher unreliable - through no fault of his own, Anderson also unreliable - through his fault only, and Michael Carrick, Marouane Fellaini and Tom Cleverley not good enough for a side with lofty expectations, another midfielder is needed. Ashley Young has impressed while looking terrified in friendlies but has years of mediocrity behind him, Nani is Nani, and Antonio Valencia remains stuck in his rut, so another wide player is needed. While we're at it, another two full-backs would help, too.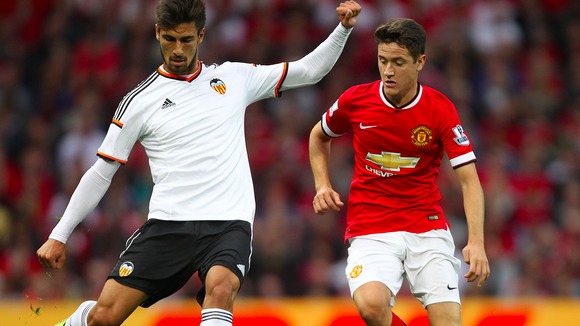 One to watch
Ander Herrera: Even in friendlies it's been odd to watch a Manchester United midfielder able and willing to run, tackle and pass in the midfield. He's not a converted forward. He's not a utility player. He's not an ex-Everton midfielder signed in an undignified last-minute panic. Ander Herrera has the chance to be Manchester United's pre-eminent midfielder as they return to something like success under Louis van Gaal. From his performances in the pre-season friendlies, his indulgence in the odd snide challenge and link-up play with Juan Mata and Wayne Rooney ahead of him suggests that he should be a success.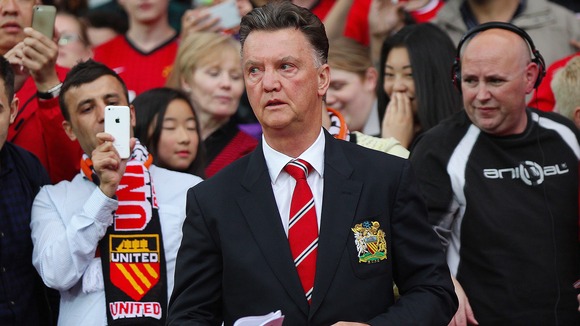 Manager
Like the second coming of Jesus, only better: Van Gaal's World Cup was hugely enjoyable because it showed that not only did he play more attractive football than David Moyes ever has and Sir Alex Ferguson did in the last four years, he was able to get the most out of a limited squad. That's precisely what he has to deal with at the moment at United. If he is given the tools to succeed - namely, money and control - then United fans are aware of his success in Spain, Germany, Holland and Europe over the last two decades. However, if he's not, fans may also become all too familiar with his propensity to criticise those above him, something Edward Woodward and the Glazers have yet to experience. Any outcome will still be more enjoyable than 81 crosses against Fulham, though.