Barcelona striker Luis Suarez has ban upheld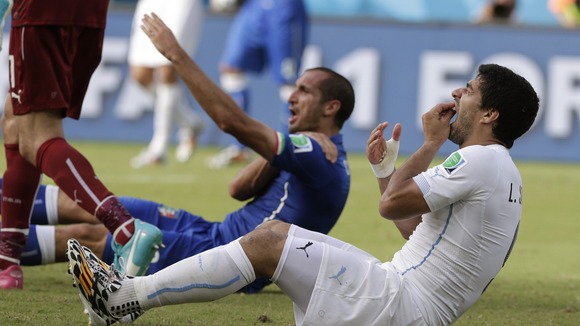 Barcelona striker Luis Suarez has failed in his appeal to have a four-month playing ban overturned but the Court of Arbitration for Sport has cleared him to train with his new club.
The Uruguay international was suspended from all football-related activity for biting Italy defender Giorgio Chiellini at the World Cup, with the punishment also including a nine-match suspension from internationals and a hefty fine.
Suarez, the Uruguayan federation and Barcelona - who spent £75million to sign the striker from Liverpool after he was sent home from Brazil in disgrace - appealed to CAS and the club, at least, have had a degree of success.
Barcelona's priority was to have Suarez available to work with the team, important in pre-season but essential when he is a new player, and CAS has relented on that issue.