Spurs defender Eric Dier explains differences in culture in his development at Sporting Lisbon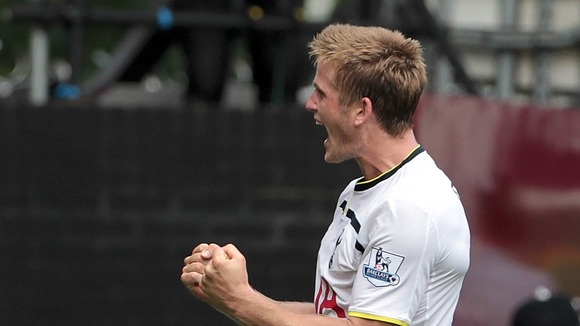 Spurs found a new match-winner as debutant Eric Dier scored late on against West Ham - but the defender revealed winning was never important in his development.
The 20-year-old took a less-trodden path into Barclays Premier League football having come through the ranks at Sporting Lisbon before making a summer move to White Hart Lane.
Dier appeared on the edge of the West Ham box in added time to score the only goal of the game after both sides had been reduced to 10 men.
Kyle Naughton was dismissed for handball, with Mark Noble spurning the chance to score from the resulting penalty, before the Hammers had James Collins sent off in the second half.
But Dier was on hand convert Harry Kane's pass and give Mauricio Pochettino a winning start as Spurs' new head coach.
Much has been made of the winning mentality thrust upon young English players from an early age but Dier, an England Under-21 cap, explained how different things were in Portugal.
"It gives me a different insight," he said.
"I grew up in a different country and learned a different country's way. It doesn't mean it's better or worse, it's just different.
"It's not really about winning, only once you get to like the reserves or the seniors. As kids, you want to win but it wasn't their main ambition.
"Their ambition was just to teach us the best way to play football and let us make mistakes. You were never punished for making a mistake, it was almost seen as a good thing because you learn from it."