Adams: East Anglia derby crucial for Norwich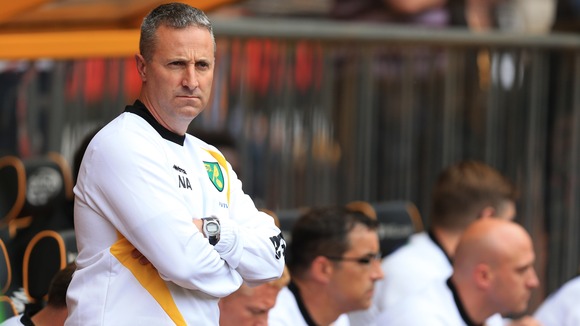 Neil Adams has stressed the importance of the East Anglia derby ahead of Norwich's trip to Ipswich in the Sky Bet Championship this weekend.
Adams' side head into the game on the back of consecutive home wins which have seen them rise to sixth, and admitted he is looking forward to the clash.
He said: "I've played in many of them, I've watched many of them and now we're going to go down there and be coaching and managing in one of them. I know exactly what it means to the supporters.
"Both sets of supporters want it as much as anything else. They're huge games and we know exactly what it means to the Norwich fans."
However, the Norwich boss is wary of a dangerous Town side who have already seen off Fulham.
Adams added: "I watched their first game on TV and they looked competitive and organised. I think one thing we're guaranteed from Ipswich on the day is 100% commitment and desire, which we have to match and better."