Leeds great Johnny Giles believes Massimo Cellino may as well put himself in charge of the team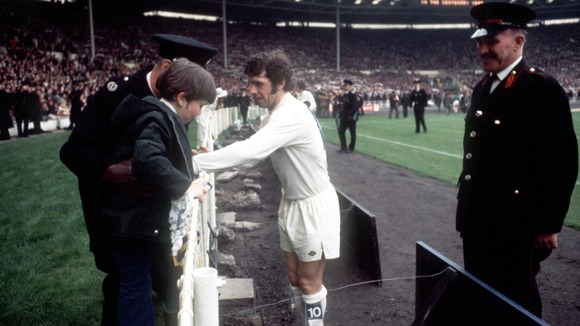 Leeds great Johnny Giles has told club owner Massimo Cellino to put himself in charge of the team after the man known as the 'manager eater' struck again.
Cellino sacked David Hockaday after six games in charge of Leeds on Thursday, the third time in seven months he has fired a manager after twice getting rid of Brian McDermott earlier in the year.
The 57-year-old earned his unflattering nickname during a 20-year spell in charge of Cagliari which saw him see off 36 bosses, and he appears set to continue in that vein in England.
Having plucked Hockaday from obscurity - he admitted himself he was "Mr Nobody" - Cellino has now run out of patience with the ex-Forest Green man and sent him packing after two wins out of six.
Despite giving him a two-year deal on June 19 Cellino conceded he did not know if Hockaday would be any good, and has since accused him of needing "babysitting" and in one interview told him to "shut the f*** up".
Having changed his mind on his decision to sack him on Sunday, he did the deed on Thursday in the wake of a cup loss to Bradford and Giles - who made more than 350 appearances for Leeds as part of Don Revie's highly successful side - says enough is enough.
"I don't think anybody would be a good choice," he told Irish radio station News Talk.
"I think this fella is a headbanger, that owner; I think he only employed that coach so that he could pick the team, bring the players in that he wants.
"No manager worth his salt will touch that job. This fella should make himself manager and pick the team himself. He employed this lad from nowhere, paying him buttons apparently."