QPR manager Harry Redknapp insists the Super Hoops will stay up this season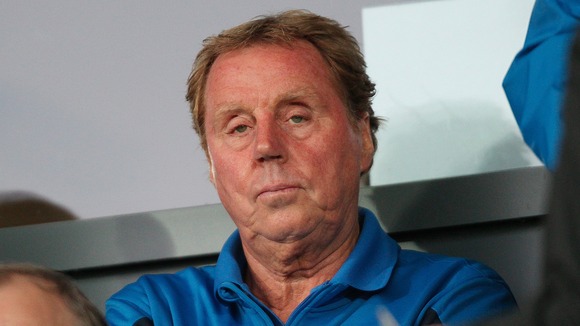 Harry Redknapp has defended his criticism of a number of his players following QPR's midweek cup exit at the hands of Burton as the manager prepares to extend his stay at Loftus Road.
Having made nine changes for the Capital One Cup second round tie against the Sky Bet League Two outfit, Redknapp saw his side slip to a third straight defeat of the season following Barclays Premier League losses to Hull and Tottenham.
The game at the Pirelli Stadium would have been seen as an ideal opportunity for the likes of Clint Hill, Karl Henry and Shaun Wright-Phillips to stake a claim for a place in Redknapp's side to face Sunderland on Saturday.
But, after Adam McGurk's free-kick settled the tie in Burton's favour on Wednesday night, Redknapp was bullish about those individuals who had come into the team.
''It was a poor performance," he said after the game.
"We gave the lads who haven't been playing an opportunity to show what they can do and they showed me what they can do - and it wasn't an awful lot."
With no points yet on the board and a squad that is not the highest in terms of numbers, questioning the performances of his players could be seen as a brave tactic from Redknapp.
However, he insists there is no point dancing around the subject.
"I don't know if I was that critical," he said.
"What are you supposed to say? Are you supposed to come and say 'we played very well, it was a good performance and we tried hard'? We were poor, you can't keep bigging people up all the time - players or people.
"People are not idiots, they stand and watch it and they'd say 'what is he talking about, how can he say that was good?'. I hear managers come on and skirt around the issue all the time. You saw what you saw, we played bad.
"Seven lads had an opportunity to cement their chance to get back into the team and they didn't take it - that is how it was."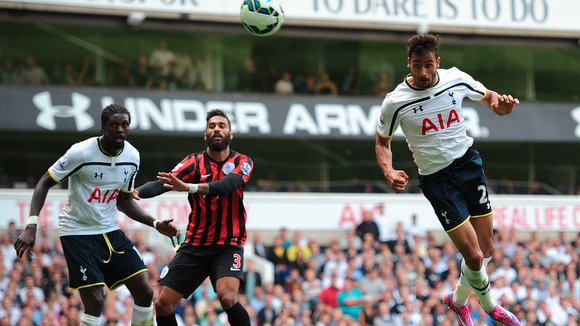 With his immediate future at Loftus Road already brought into question, Redknapp confirmed on Friday morning he is ready to sign a contact extension in the coming days and insisted he will keep the Hoops in the top flight this season.
Reports began circling earlier in the week that QPR chairman Tony Fernandes was ready to make an early change of manager.
Tim Sherwood was linked with the hot-seat as his former employers Spurs put Rangers to the sword with a clinical 4-0 victory on Sunday, but Redknapp, who brought the club back up through the play-offs, revealed he is ready to commit his future to QPR.
"Maybe (I'll sign) today or tomorrow, whenever," he said.
"It's there. Tony's offered me an extension for two years and I'll sign it. I haven't read it, I probably won't read it, I'll just sign it.
"It (reports of him leaving) is absolute rubbish, we've played two games. He (Fernandes) wants me to sign a two-year extension.
"He's been asking me for a little while but we've just not got around to doing it. Maybe today if they put it in front of me, I'll sign it. If not, next week.
"I wanted to come back into the Premier League, I want to stay here and I will stay here this year - we'll stay up."