Videos
Keane: Arsenal not the real deal yet
Roy Keane says there's plenty of work for Arsenal to do after defeat against Borussia Dortmund in the Champions League.
Klopp: We deserved victory
Highlights: Arsenal 1-2 Dortmund
Advertisement
Wenger: We were naive for both goals
Arteta says Arsenal deserved better
Lewandowski wins it for Dortmund
Did Lewandowski deserve a red card for this?
Robert Lewandowski receives a yellow card for elbowing Laurent Koscielny.
Advertisement
Giroud scores for Arsenal and levels the game
Olivier Giroud gets Arsenal level after a mix-up in the Dortmund penalty area
Mikhitaryan gives Dortmund the lead
A defensive error from Aaron Ramsey costs Arsenal as Henrikh Mkhitaryan capitalises to give the Dortmund the lead.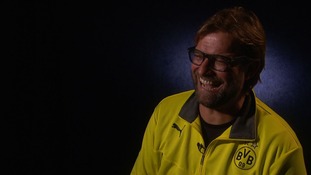 Borussia Dortmund coach Jurgen Klopp told ITV's Gabriel Clarke he was surprised Real Madrid were willing to sell German playmaker Mesut Ozil
Read the full story
Klopp: Teams are standing off Arsenal too much
Dortmund manager Jurgen Klopp tells us it's been a joy to analyse Arsenal's performances in recent weeks, but suggests teams have been guilty of showing the Gunners too much respect.
Load more updates
Back to top