Live updates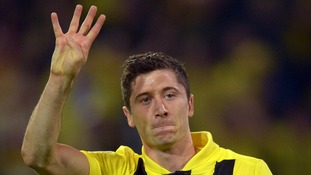 Robert Lewandowski fired four goals as Borussia Dortmund thrashed Real Madrid in their Champions League semi-final first-leg
Read the full story
Twitter's take on Dortmund's famous 4-1 win over Real Madrid
Have to say that was a performance! And the connection between team and fans amazing here! Young talented men that run around ' A LOT'
Phenomenal Dortmund celebrations between players and fans.
The German teams have showed us technique, power, speed, motivation and teamwork. A pleasure to watch.
Advertisement
What could have been, Spurs fans
Just a note of interest for Spurs fans, I offered Robert lewandowski to Spurs when he was stll playing in Poland, for less than 5m, pity !
To be fair, when they said no I offered him to other clubs who also said no !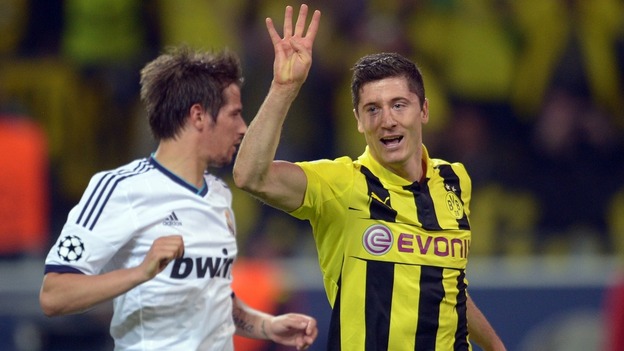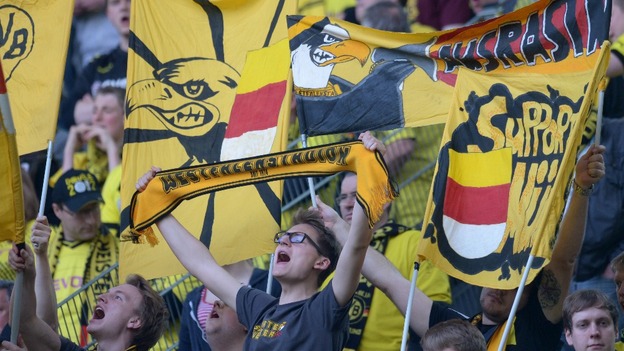 It's the Lewandowski show
Robert Lewandowski scores two quickfire goals to put Borussia Dortmund 3-1 up against Real Madrid, here's some reaction from Twitter.
Oh wow wow wow!!! SOMEONE GET THE CHECKBOOK OUT... #Lewandowski
Sensational goal. Lewandowski turns and scores and it is some goal, some hat-trick. #bvb 3-1
3-1 Lewandowski with another super, super poachers effort. Controls another mishit shot swivels and hammers into top corner. What a goal.
Advertisement
Ronaldo levels for Real Madrid
1-1. Hummels mistake. Ronaldo scores away goal.
Seats are cheap, you can stand up, beer is good and trains are free. And Ronaldo has just equalised. Is that allowed? 1-1.
Ugly viewing for Handsome Hummels
Snapshot: Lewandowski fires Dortmund ahead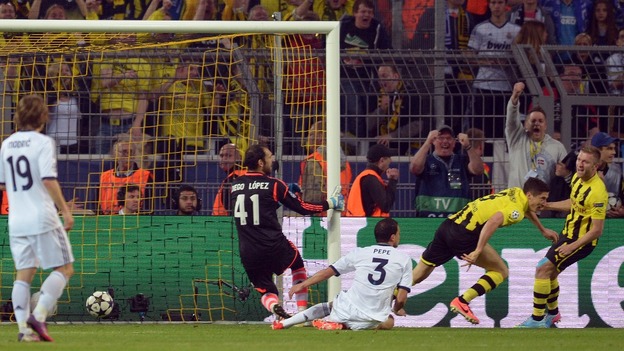 Modric was basically bought because Real didn't have a player like him for the Bayern away semi last year - so huge game for him tonight
Teams: Dortmund v Real Madrid
#El11 del Borussia: Weidenfeller; Piszczek, Subotic, Hummels, Schmelzer; Bender, Gundogan; Götze, Reus, Kuba; y Lewandowski
Hoy jugamos con Diego López, Varane, Pepe, Sergio Ramos, Coentrão, Khedira, Ronaldo, Özil, Xabi Alonso, Modric e Higuaín #halamadrid
Load more updates
Back to top