Live updates
Moyes: "I take responsibility, it's my team"
Cleverley > Januzaj, apparently...
On Januzaj Moyes said he'd decided to play Cleverley so left him out...
Moyes:"I decided last week I would play Cleverley and it was a time to bring [Adnan] in and out at right moments so I chose not to use him"
Advertisement
Video: Campbell says Dad was in crowd to see special goal against Man United
RVP says he knows what's wrong at Man United, but won't point fingers
RvP: "My teammates are in some of the areas where I want to play. This makes it difficult for me."
RvP: "Then I have to change my tactics to suit my teammates, and play outside my zone. That's a pity."
RvP on whether he knows what is wrong with United: "Yeah but, I won't point fingers, because I'm not like that."
RVP unhappy with Man United tactics
RVP on Dutch TV: 'Other United players are often in the zones I'd like to play in. I find that a pity.'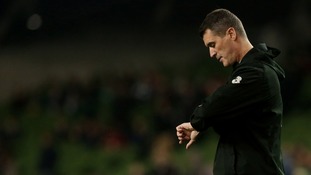 Roy Keane thought Michael Carrick's post-match interview summed up Man United's poor performance against Olympiacos
Read the full story
Advertisement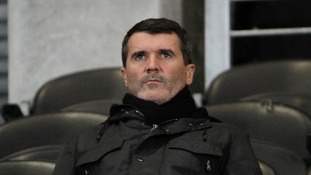 Former Man United midfielder Roy Keane believes we've been "brainwashed" into thinking the Premier League is the world's best league
Read the full story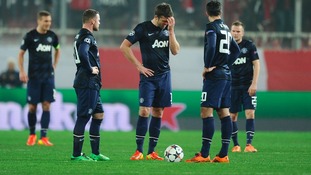 A Greek tragedy unfolded for David Moyes in Athens as Olympiacos left Manchester United on the brink of an early Champions League exit
Read the full story
FT - Olympiacos 2-0 Man United
Olympiacos put away Man United 2-0, with goals from Chori and on loan Arsenal player Campbell.
Man United's evening summed up in one image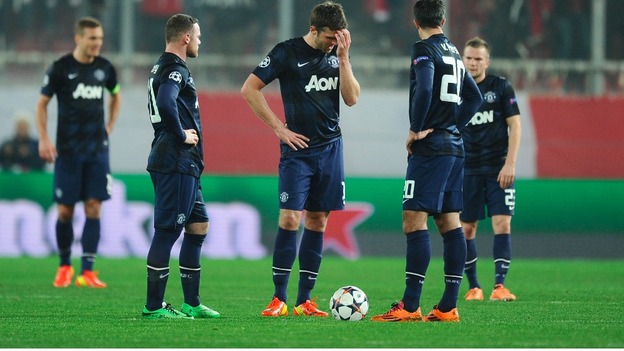 Load more updates
Back to top