Live updates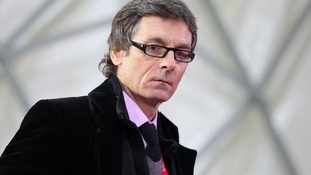 When Jose Mourinho walks up to ITV Sport's Gabriel Clarke with two minutes of a live show to go, the producer faces a major dilemma
Read the full story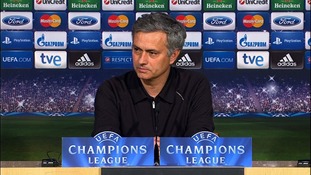 Real Madrid manager Jose Mourinho claimed that he is hated by sections of the Spanish media, in contrast to his standing in England
Read the full story
Advertisement
Alonso: I want to stay at Real but nothing is clear
Midfielder Xabi Alonso tells ITV's Gabriel Clarke that he wants to stay at Real Madrid next season but admits that 'nothing is clear'.
The former Liverpool man also says that the Champions League semi-final defeat to Dortmund was 'hard to take' as they came within one goal of reaching Wembley.
Watch highlights: Real Madrid 2-0 Borussia Dortmund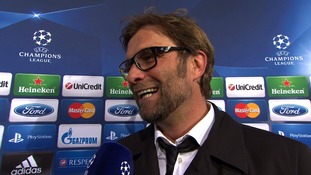 Borussia boss Jürgen Klopp is a proud man after guiding his exciting young Dortmund team to a Wembley final
Read the full story
Mats Hummels can't believe Dortmund are in the Champions League Final
Borussia Dortmund centre-back Mats Hummels spoke to ITV Football's Gabriel Clarke after playing a major part in his team's successful rearguard action in Madrid.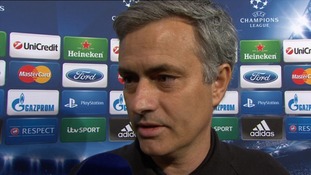 Real Madrid coach Jose Mourinho hints to ITV reporter Gabriel Clarke that his future might not be at the Bernabeu next season
Read the full story
Advertisement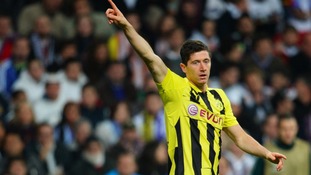 Borussia Dortmund are through to the 2013 Champions League Final after a 4-3 aggregate victory over Real Madrid
Read the full story
Remember that famous victory over Juventus back in the 1997 Champions League final. Well, Jurgen Klopp's enterprising side have the chance to make it two big pots at Wembley.
Last big night for Jose and Ron
With all the rumours circulating about the Bernabeu futures of Jose Mourinho and Cristiano Ronaldo, this aggregate defeat could be their last big Euro game at the hallowed stadium.
Load more updates
Back to top