Live updates
Thinking of what might have been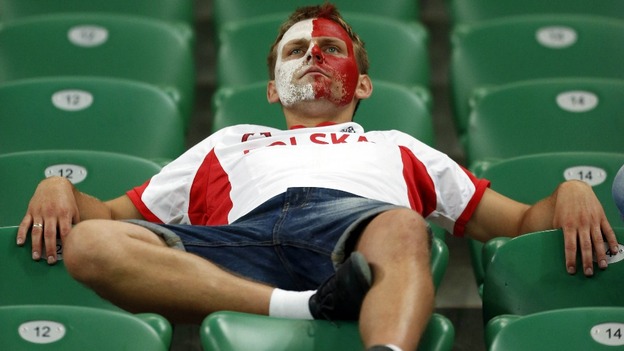 Polish skipper gutted after defeat
Poland captain Jakub Blaszczykowski admitted it was a shame that the host nation had been eliminated at the group stage, but said that the experience of a major tournament would stand his side in good stead for the future.
The positive thing is that we fought to keep things even in all three matches. It was a great tournament, just a shame that we have gone out so early. In the first half we had several great opportunities which we couldn't put away. After the break we knew that we had to attack more. But the Czechs played on the counter and caught us out with one of them. It's very important that we take away big tournament experience.
– Polish captain Jakub Blaszczykowski
Advertisement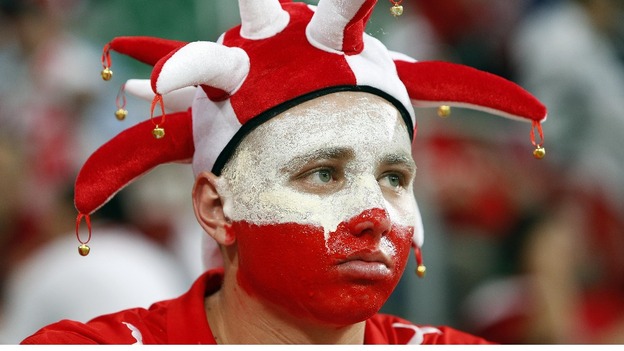 Smuda quits as Poland coach
Poland coach Franciszek Smuda has said he will leave his job following the tournament co-hosts' elimination from Euro 2012. The Poles finished bottom of their group after a 1-0 defeat by neighbours the Czech Republic. "This is 100 per cent the end of the road," Smuda told Polish television.
Peter Cech = Freddie Flintoff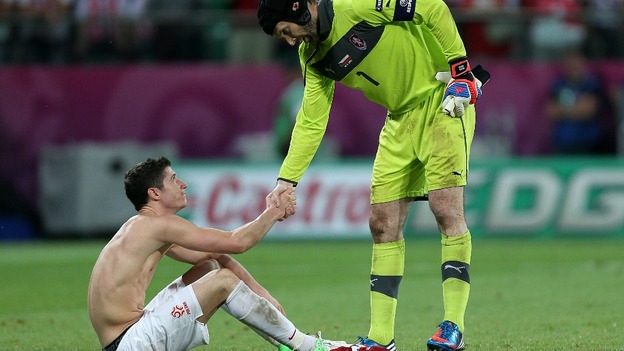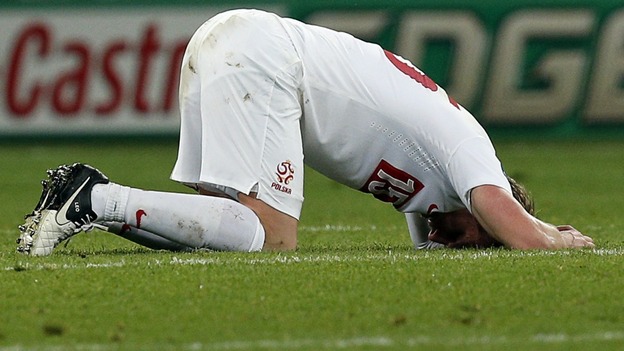 Advertisement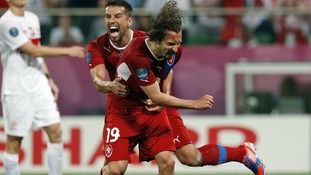 Petr Jiracek's second-half goal ensured the Czech Republic squeaked into the quarter-finals as co-hosts Poland exit
Read the full story
It's a shame that Poland are out, it's always difficult when the host goes. Their support was fantastic and they really don't deserve it.
From
@OfficialVieira
on Twitter:
Polish host in Sopot jumped on to the piano to play the death march within 30 seconds of the match finishing. #EUR02012
From
@GreggBakowski
on Twitter:
"My team are out, it's the end of the world. I wish I was de OH LOOK I'M ON A BIG SCREEN! HELLO! HELLO! HAHAHAHAHA I'M WAVING AT MYSELF!"
From
@Martin_Carr
on Twitter:
Load more updates
Back to top