Live updates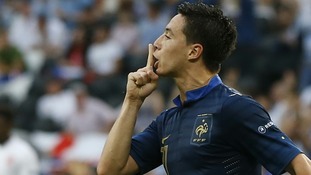 French Football Federation president Noel le Graet slams Samir Nasri's behaviour towards journalists after their elimination
Read the full story
Lots of criticism of France's conservatism from French media today. Canal+'s @PierreMenes says "they got what they deserved".
Advertisement
Just like to say I was into Spain Are Boring back in the day. Before Spain Are Boring had all this mainstream success and "went stadium"
I think the boys gave their all. Against Spain, it's hard.
– France manager Laurent Blanc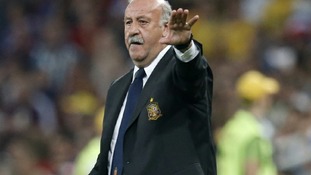 Spain coach Vicente del Bosque praised the control shown by his side after two goals from Xabi Alonso secured a 2-0 win over France
Read the full story
Koscielny: 'we can perhaps have regrets that we didn't have a little bit more technical quality in the attacking zone'.
Advertisement
Rami: "We played against best team in world. We couldnt do more. We were good defensively, but would have liked to have more possession."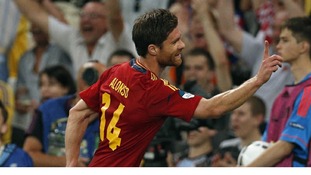 Xabi Alonso celebrated his 100th international cap with both goals as Spain saw off France in their Euro 2012 quarter-final
Read the full story
Xavi passes his way into history books
734 - Xavi has made more successful passes in Euro Finals history, overtaking Zinedine Zidane (707) tonight. Trivia.
Purists might disagree...but as I said last night...id rather watch the Germans. Not that I dont admire Spain. I do. Just prefer a contest.
For me #ESP are like ballet. I know it's beautiful but it just doesn't move me. Give me Mueller, not Manon
Complaining that Spain is boring is EXCITING.
Load more updates
Back to top