Euro 2012 video highlights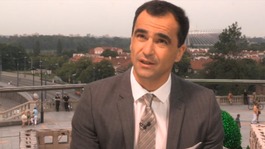 Gareth Southgate, Roy Keane and Roberto Martinez reflect on the stars, the shocks and the abiding memories of Euro 2012
Read the full story
Spain win Euro 2012: behind-the-scenes changing room footage
Backstage with the new Euro 2012 champions!
Advertisement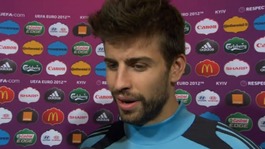 Spain centre-back Gerard Pique spoke to ITV's Gabriel Clarke immediately after his side's 4-0 win against Italy in the final of Euro 2012
Read the full story
Euro 2012 closing ceremony
Watch the closing ceremony at Euro 2012, which took place before Spain and Italy kicked off.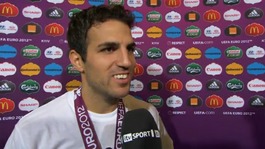 Exclusive: proud Cesc Fabregas says Spain "made history" on "one of the best days of my life"
Read the full story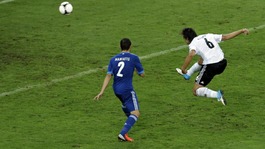 Watch our selection of some of the best goals scored in Poland and Ukraine.
Read the full story
Advertisement
REPLAY - Mata kills off Italy
Juan Mata scores with his first touch of the tournament.
REPLAY - Torres makes it three
Fernando Torres comes off the bench to score the third.
REPLAY - Alba scores the second
Jordi Alba goes through on goal and finishes.
Load more updates